For RATING SHIRTS - Click on your Rating Abbreviation below: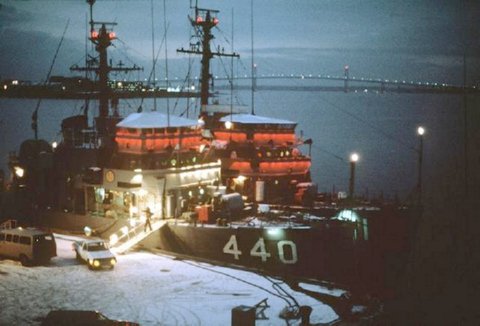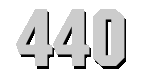 U.S.S. EXPLOIT
(MSO-440)

WHERE WARSHIPS SAIL
MINESWEEPERS HAVE GONE FIRST.
Click to view crew list
USS EXPLOIT (MSO-440) - an Aggressive class minesweeper
In Commission 1954 to 1993
MSO-440 Deployments - Major Events
Add a MSO-440 Shellback Initiation
Add a MSO-440 Deployment - Major Event
Month
Year
to
Month
Year
Deployment / Event
DEC
1951
-
Keel Date: 28 DEC 1951
at Higgins Inc. New Orleans Louisiana
APR
1953
-
Launch Date: 10 APR 1953
MAR
1954
-
Commissioned: 31 MAR 1954
MAY
1961
-
JUL
1961
Caribbean
JAN
1964
-
MAY
1964
Mediterranean
JAN
1969
-
SEP
1969
Mediterranean
JAN
1991
-
JUN
1991
Desert Shield
DEC
1993
-
Decommissioned: 16 DEC 1993
MSO-440 General Specifications
Class: Aggressive class minesweeper
Complement: 70 Officers and Enlisted
Displacement: 775 tons
Length: 172 feet
Beam: 36 feet
Draft: 10 feet
Final Disposition: Sold 4 December 2000
USS EXPLOIT (MSO-440)
The second Exploit (AM-440) was launched 10 April 1953 by Higgins Corp., New Orleans, La.; sponsored by Mrs. R. F. Kennon, wife of the Governor of Louisiana; and commissioned 31 March 1954, Lieutenant Commander E. M. Eakin in command. She was reclassified MSO-440 7 February 1955.


Exploit arrived at Charleston, S.C., her home port, 13 March 1955, and began her participation in major fleet exercises, and local and Caribbean training. In 1954, 1957, and 1958, she served with the 6th Fleet in the Mediterranean, participating in exercises and visiting a variety of ports. Her stateside schedule through June 1960 included work in experimental development of mine warfare and defense in Florida waters.


On 28 October 1960 Exploit again sailed for duty with the 6th Fleet and remained there through the end of the year.


[Note: The above USS EXPLOIT (MSO-440) history may, or may not, contain text provided by crew members of the USS EXPLOIT (MSO-440), or by other non-crew members, and text from the Dictionary of American Naval Fighting Ships]