For RATING SHIRTS - Click on your Rating Abbreviation below: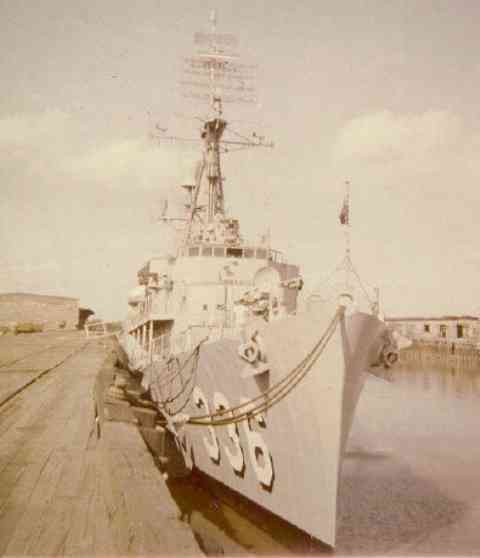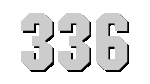 U.S.S. ROY O. HALE
(DE-336)

HUNT AFAR - LOCATE EARLY
Click to view crew list
USS ROY O. HALE (DE-336) - an Edsall-class destroyer escort
In Commission 1944 to 1963
DE-336 Deployments - Major Events
DE-336 General Specifications
Class: Edsall-class destroyer escort
Named for: Roy Orestus Hale
Complement: 8 Officers and 201 Enlisted
Displacement: 1253 tons
Length: 306 feet
Beam: 36.58 feet
Flank Speed: 21 knots
Range: 9 100 Nautical Miles
Final Disposition:Sold for scrapping 12 March 1975
USS ROY O. HALE (DE-336)
Roy 0. Hale (DE-336) was laid down on 13 September 1943 by the Consolidated Steel Corp. Orange Tex.; Iaunched 20 November 1943; sponsored by Mrs. Roy O. Hale mother of Lieutenant (junior grade) Hale; and commissioned on 3 February 1944 Lt. Comdr. William W. Bowie USNR in command
Following shakedown off Bermuda Roy 0. Hale served as a training ship for precommissioning details of escort crews in Chesapeake Bay and provided escort services between New York and Norfolk. On 1 July 1944 she departed Norfolk on the first of seven transatlantic convoys. Engaged in that duty until the surrender of Germany her first convoy consisted of 24 ships bound for Taranto Italy. On 20 July 4 days after reaching her destination she was at sea with the return convoy which she left at New York on 3 August. From 24 August to 27 September she made another escort run to Italy then shifted to the North Atlantic sealanes. Between 30 October 1944 and 3 June 1945 she escorted five transatlantic convoys from the United States to ports in the United Kingdom and France.
After an overhaul the destroyer escort departed Norfolk for the Pacific on 13 July. She underwent refresher training off Cuba then continued on to San Diego and was engaged in further training when hostilities ceased. On 26 August she sailed for Pearl Harbor arriving on 2 September for a month of escort and plane guard duty. On 17 October she returned to San Diego with veterans awaiting discharge then proceeded to Panama and the east coast. Back in the Norfolk area by 3 November Roy 0. Hale shifted to Green Cove Springs Fla. in early December and began inactivation. She was decommissioned on 11 July 1946 and was berthed there with the Atlantic Reserve Fleet until ordered activated to participate in the continental air defense program established in the 1950's.
In December 1955 Roy 0. Hale entered the Boston Navy Yard for conversion to a radar picket escort. Redesignated DER-336 on 7 December 1955 she was recommissioned on 29 January 1957 and assigned to Atlantic Barrier Patrol duty. Based at Newport R. I. as of 2 July she continued that duty steaming on alternate radar picket stations from Newfoundland to the Azores into the 1960's.
Although primarily employed in the early warning program she was called on to invoke an 1884 treaty for the protection of international submarine cables in February 1959. On the 26th she sent a party aboard the Russian trawler Novorossisk to investigate reports from the American Telephone & Telegraph and Western Union companies that breaks had occurred in five transatlantic cables along the track of the trawler. There were no indications of intentions "other than fishing."
In late 1962 Roy 0. Hale again prepared for inactivation. Decommissioned in April 1963 she was berthed with the Reserve Fleet at Philadelphia where she remains into 1974.


[Note: The above USS ROY O. HALE (DE-336) history may or may not contain text provided by crew members of the USS ROY O. HALE (DE-336) or by other non-crew members and text from the Dictionary of American Naval Fighting Ships]