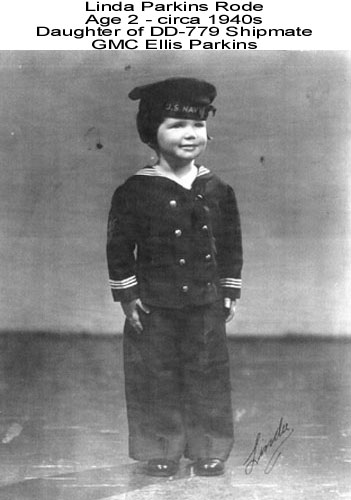 U.S.S. DOUGLAS H. FOX
(DD-779)

ANYWHERE
Click to view crew list
USS DOUGLAS H. FOX (DD-779) - an Allen M. Sumner class destroyer
In Commission 1944 to 1973
DD-779 Deployments - Major Events
Add a DD-779 Shellback Initiation
Add a DD-779 Deployment - Major Event
Month
Year
to
Month
Year
Deployment / Event
JAN
1944
-
Keel Date: 31 JAN 1944
at Todd Pacific Shipyards Seattle WA
SEP
1944
-
Launch Date: 30 SEP 1944
DEC
1944
-
Commissioned: 26 DEC 1944
FEB
1946
-
Shellback Initiation - 28 FEB 1946 - Atlantic Ocean
DEC
1951
-
DEC
1955
West Pac-Indian Ocean
JAN
1960
-
MAR
1961
Cuban Missle Blockade
SEP
1960
-
SEP
1960
Blue Nose - Arctic Circle
OCT
1961
-
SEP
1963
Cuban Missle Blockade
FEB
1966
-
APR
1966
Sea Trials
JAN
1969
-
JAN
1970
West Pac
FEB
1969
-
SEP
1969
West Pac
FEB
1969
-
SEP
1969
West Pac-Viet Nam
DEC
1973
-
Decommissioned: 15 DEC 1973
DD-779 General Specifications
Class: Allen M. Sumner class destroyer
Named for: Douglas H. Fox
Complement: 336 Officers and Enlisted
Displacement: 2200 tons
Length: 376 feet 6 inches
Beam: 40 feet
Flank Speed: 34 knots
Range: 6500 Nautical Miles
Final Disposition:Intentionally sunk off Cape Horn on 11 November 1998
USS DOUGLAS H. FOX (DD-779)
Douglas H. Fox (DD-779) was launched 30 September 1944 by Todd Pacific Shipyards Inc. Seattle Wash.; sponsored by Mrs. J. T. Boone and commissioned 26 December 1944 Commander R. M. Pitts in command.
Douglas H. Fox joined in exercises in the Hawaiians from 31 March 1945 to 21 April then sailed to join the radar picket line at Okinawa arriving 5 May. She accounted for 7 planes during a concentrated attack by 11 enemy planes splashed 6 of her attackers before being hit by a kamikaze and its bomb and sprayed with burning gasoline from 1 of her own victims. Although 7 of her crew were killed and 35 wounded the fires were quickly extinguished and effective damage control measures enabled Douglas H. Fox to reach Kerama Retto under her own power for temporary repairs. She continued to San Francisco for permanent repairs arriving 23 June.
After refresher training at San Diego Douglas H. Fox sailed on 30 September 1945 for the east coast arriving at New York 17 October for the Navy Day from 7 November 1946-to 20 February 1947. Between celebrations. She put in to her home port Norfolk 2 November and served on local operations and plane guard duty in the Caribbean. She aided in the shakedown of the new carrier Franklin D. Roosevelt (CVB-42) from 14 January to 6 March 1946 visiting Rio de Janeiro Brazil in February. Douglas H. Fox remained in the Caribbean in various training and escort duties until 14 December 1946 when she arrived at New London for leave and upkeep.
Douglas H. Fox departed Norfolk 21 July 1947 for a tour of duty in the Mediterranean. On 29 September while bound for Trieste she struck a World War II mine which severely damaged her stern killed 3 and injured 12 of her crew. She was towed to Venice by two Italian tugs and put to sea on 13 November in tow of Luiseno (ATF-156) for Boston arriving 5 December for repairs.
Sailing from Newport R.I. 20 July 1948 Douglas H. Fox returned to the Mediterranean and visited various ports there until 28 September when she joined Huntington (CL-107) for a good will cruise to Mombasa Kenya; Durban South Africa; and round Cape Horn to Buenos Aires Rio de Janeiro and Montevideo. She returned to Norfolk 8 December for operations off the Virginia Capes until 5 January 1950 when she arrived at Charleston S.C. She was placed out of commission in reserve there 21 April 1950.
Recommissioned 15 November 1950 after the outbreak of war in Korea Douglas H. Fox served on the east coast until 22 January 1952 when she got underway from Norfolk for the Far East. She joined the screen of TF 77 on patrol off Korea and participated in the bombardment of Wonsan 13 March. Later in March she joined Manchester (CL-83) in conducting harassing fire against enemy troops on the east coast. In May she began independent operations shelling targets supporting minesweeping operations and weakening the North Korean fishing industry by capturing 26 sampans. She got underway from Yokosuka 21 June 1952 and sailed west through the Indian Ocean and the Mediterranean Sea to complete a round-the-world cruise at Norfolk 19 August this time in a reverse direction.
Douglas H. Fox made a midshipman training cruise to Nova Scotia from 20 June to 8 July 1955 and served tours of duty with the 6th Fleet in the Mediterranean 3 September and 22 December 1957 she joined elements of the British and Canadian navies for a NATO exercise in the North Atlantic visiting the Mediterranean before returning to Norfolk to resume local operations. Between 7 August 1959 and 26 February 1960 she served again in the Mediterranean as well as in the Red Sea and Persian Gulf returning to Norfolk for overhaul. From June through the end of 1960 Douglas H. Fox operated off east coast cruising north of the Arctic Circle on NATO maneuvers and patrolling in the Caribbean during political unrest in Central America.
Douglas H. Fox received one battle star for World War II service and one for Korean war service.


[Note: The above USS DOUGLAS H. FOX (DD-779) history may or may not contain text provided by crew members of the USS DOUGLAS H. FOX (DD-779) or by other non-crew members and text from the Dictionary of American Naval Fighting Ships]