For RATING SHIRTS - Click on your Rating Abbreviation below:
Click on your Rating abbreviation above: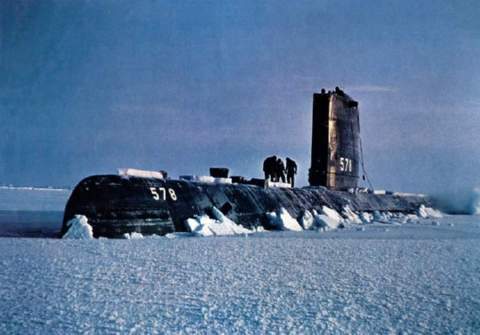 U.S.S. SKATE
(SSN-578)

FINEST IN THE ATLANTIC AND THE PACIFIC
Click to view crew list
USS SKATE (SSN-578) - a Skate-class submarine
In Commission 1957 to 1986
SSN-578 Deployments - Major Events
Add a SSN-578 Shellback Initiation
Add a SSN-578 Deployment - Major Event
Month
Year
to
Month
Year
Deployment / Event
JUL
1955
-
Keel Date: 21 JUL 1955
at Electric Boat
MAY
1957
-
Launch Date: 16 MAY 1957
DEC
1957
-
Commissioned: 23 DEC 1957
JAN
1959
-
JAN
1960
North Pole
MAR
1959
-
APR
1959
North Pole
JAN
1962
-
JAN
1962
Antarctic Circle
JUL
1962
-
Shellback Initiation - 15 JUL 1962 - Atlantic Ocean
JUL
1962
-
SEP
1962
North Pole
MAY
1963
-
Shellback Initiation - 5 MAY 1963 - Atlantic Ocean
OCT
1964
-
OCT
1964
joining uss holland,oct. 31, 1964 i assume near rota ,spain
JUN
1965
-
Shellback Initiation - 8 JUN 1965 - Atlantic Ocean
MAY
1966
-
Shellback Initiation - 8 MAY 1966 - Atlantic Ocean
MAR
1968
-
APR
1968
Blue Nose - Arctic Circle
OCT
1968
-
NOV
1968
Mediterranean
MAR
1969
-
APR
1969
Blue Nose - Arctic Circle
OCT
1970
-
NOV
1970
Blue Nose - Arctic Circle
OCT
1975
-
DEC
1975
UNITAS
JUL
1976
-
DEC
1976
Mediterranean
NOV
1977
-
NOV
1977
Panama Canal
JUN
1980
-
DEC
1980
West Pac
JUL
1981
-
JAN
1983
West Pac
NOV
1982
-
MAY
1983
West Pac
SEP
1986
-
Decommissioned: 12 SEP 1986
SSN-578 General Specifications
Class: Skate-class submarine
Complement: 8 Officers and 76 Enlisted
Displacement: 2550 tons
Length: 267 feet 7 inches
Beam: 25 feet
Flank Speed: 15 Knots
USS SKATE (SSN-578)
Skate (SSN-578) was laid down on 21 July 1955 by General Dynamics Corp. (Electric Boat Co. Div.), Groton, Conn.; launched on 16 May 1957; sponsored by Mrs. Lewis L. Strauss; and commissioned on 23 December 1957, Comdr. James F. Calvert in command.


Skate conducted shakedown training out of New London until 28 January 1958 when she cruised to the Bermuda operating area; returning to her homeport on 8 February. Sixteen days later, the nuclear powered submarine set a course for Portland, England. Before returning home, she had also visited ports in France and the Netherlands.


On 30 July, Skate steamed to the Arctic where she operated under the ice for 10 days. During this time, she surfaced nine times through the ice, navigated over 2,400 miles under it, and became the second ship to reach the North Pole. On 23 August, she steamed into Bergen, Norway. The submarine made port calls in the Netherlands, Belgium, and France before returning to New London on 25 September 1958.


In the following months, Skate, as the first ship of her class, conducted various tests in the vicinity of her homeport. In early March 1959, she again headed for the Arctic to pioneer operations during the period of extreme cold and maximum ice thickness. The submarine steamed 3,900 miles under pack ice while surfacing through it 10 times. On 17 March, she surfaced at the North Pole to commit the ashes of the famed explorer Sir Hubert Wilkins to the Arctic waste. When the submarine returned to port, she was awarded a bronze star in lieu of a second Navy Unit Commendation for demonstrating ... for the first time the ability of submarines to operate in and under the Arctic ice in the dead of winter . . . In the fall of 1959 and in 1960, Skate participated in exercises that were designed to strengthen American antisubmarine defenses.


Skate returned to General Dynamics Corp. in January 1961 for a regular overhaul and to have her reactor refueled for the first time. She put to sea in August and, for the next 11 months, conducted exercises to increase the operational readiness of her crew.


On 7 July 1962, Skate again pointed her bow towards the North Pole. Five days later, Seadragon (SSN-584), based in Pearl Harbor, did likewise. The mission of the two submarines was to rendezvous under the ice there. They began rendezvous procedures on 31 July. After the historic meeting, the two ships operated together for over a week. Both submarines surfaced at the North Pole on 2 August and official greetings and insignia of the Submarine Forces, Atlantic Fleet and Pacific Fleet, were exchanged.


Skate returned to New London and performed fleet and local operations for the next several years. She entered the Norfolk Naval Shipyard on 28 April 1965 for nuclear refueling and installation of the SUBSAFE package, and remained there until September 1967. Skate was the first submarine to finish this major conversion program which was instituted after the loss of Thresher (SSN-593) in 1963. After sea trials and a shakedown cruise in the Caribbean, the submarine returned to New London and participated in exercises involved in the development of new undersea tactics and equipment.


In October 1968, Skate was deployed to the Mediterranean where she operated with the 6th Fleet for two months. The polar veteran operated under Arctic ice again in March and April of 1969, in October of 1970, and in February 1971. The remainder of her at sea time was spent in various Atlantic Fleet and NATO exercises. In July of 1971, Skate began her third regular overhaul at the Norfolk Naval Shipyard and did not return to New London until 17 November 1973. Into August 1974, Skate is still operating as a unit of the Atlantic Fleet.


[Note: The above USS SKATE (SSN-578) history may, or may not, contain text provided by crew members of the USS SKATE (SSN-578), or by other non-crew members, and text from the Dictionary of American Naval Fighting Ships]