For RATING SHIRTS - Click on your Rating Abbreviation below:
Click on your Rating abbreviation above: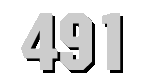 U.S.S. PERSISTENT
(MSO-491)


Click to view crew list
USS PERSISTENT (MSO-491) - an Aggressive-class minesweeper
In Commission 1956 to 1971
MSO-491 Deployments - Major Events
Add a MSO-491 Shellback Initiation
Add a MSO-491 Deployment - Major Event
Month
Year
to
Month
Year
Deployment / Event
JUN
1954
-
Keel Date: 17 JUN 1954
APR
1955
-
Launch Date: 23 APR 1955
FEB
1956
-
Commissioned: 3 FEB 1956
AUG
1957
-
FEB
1958
West Pac
JAN
1962
-
AUG
1962
West Pac-Viet Nam
JAN
1964
-
JUL
1964
West Pac
SEP
1965
-
AUG
1966
West Pac-Viet Nam
JAN
1967
-
MAR
1968
West Pac-Viet Nam
JAN
1970
-
DEC
1970
West Pac-Viet Nam
MAY
1971
-
JUL
1972
West Pac-Viet Nam
JUL
1971
-
Decommissioned: 1 JUL 1971
MSO-491 General Specifications
Class: Aggressive-class minesweeper
Complement: 74 Officers and Enlisted
Displacement: 775 tons
Length: 172 feet
Beam: 36 feet
Draft: 10 feet
Final Disposition: Unknown
USS PERSISTENT (MSO-491)
Persistent (MSO-491) was laid down 17 June 1954 as AM491 by J. M. Martinac Shipbuilding Corp., Tacoma, Washington; reclassified MSO-491 on 7 February 1955; launched 23 April 1955; sponsored by Mrs. M.S. Erdahl; and commissioned 3 February 1956, Lt. Theodore R. Johnson in command.


Following Pacific coast shakedown, Persistent reported for duty to Commander, Pacific Fleet, 2 March 1956 and was designated flagship for Mine Division 91 the same day. In September 1956 she was modified for advanced sound reduction to protect against acoustic mines.


In August 1957 she deployed to WestPac as part of Mine Countermeasures Group, 7th Fleet. After return to Long Beach for regular overhaul in February 1958 and completion of type training that year, she engaged in research at the Navy Acoustic Range, Puget Sound, September 1959. Later that year she measured ocean currents under assignment to Scripps Institute of Oceanography.


After another deployment to WestPac in 1960, she returned to California in July. After type training in 1961, she deployed to WestPac in January 1962, assisting in the training of South Vietnamese sailors from January to August. After domestic operations in 1963, she deployed annually to WestPac from 1964 to 1968. Into 1970 she remained active with the Pacific Fleet.


[Note: The above USS PERSISTENT (MSO-491) history may, or may not, contain text provided by crew members of the USS PERSISTENT (MSO-491), or by other non-crew members, and text from the Dictionary of American Naval Fighting Ships]