For RATING SHIRTS - Click on your Rating Abbreviation below: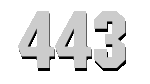 U.S.S. FIDELITY
(MSO-443)

WOODEN SHIPS IRON MEN
Click to view crew list
USS FIDELITY (MSO-443) - an Aggressive-class minesweeper
In Commission 1955 to 1989
MSO-443 Deployments - Major Events
Add a MSO-443 Shellback Initiation
Add a MSO-443 Deployment - Major Event
Month
Year
to
Month
Year
Deployment / Event
DEC
1952
-
Keel Date: 15 DEC 1952
at Higgins Inc. New Orleans Louisiana
AUG
1953
-
Launch Date: 21 AUG 1953
JAN
1955
-
Commissioned: 19 JAN 1955
APR
1961
-
APR
1961
Bay of Pigs
SEP
1974
-
SEP
1974
Guantanamo Bay
MAY
1989
-
Decommissioned: 19 MAY 1989
JUN
1995
-
AUG
1995
Sea Trials
MSO-443 General Specifications
Class: Aggressive-class minesweeper
Complement: 8 Officers and 70 Enlisted
Displacement: 775 tons
Length: 172 feet
Beam: 36 feet
Draft: 10 feet
Final Disposition: Sold for scrapping 10 September 1990
USS FIDELITY (MSO-443)
The second Fidelity (AM-443) was launched 21 August 1953 by Higgins, Inc., New Orleans, La.; sponsored by Mrs. R. K. Wells; and commissioned 19 January 1955. She was reclassified MSO-443 on 7 February 1955.


Fidelity first arrived at her home port, Charleston, S.C., 1 May 1955, and through the next year ranged widely in the western Atlantic, serving with the Mine Countermeasures Station at Panama City, Fla., participating in fleet exercises, and calling at Halifax, Nova Scotia. Between 29 August 1957 and 13 February 1958, she served her first tour of duty in the Mediterranean with the 6th Fleet, joining in sweeping exercises as well as a large scale NATO training operation.


The minesweeper sailed directly to Beirut, Lebanon, on her 1958 deployment to the Mediterranean, arriving 15 August to support the marines landed a month earlier to stabilize the critical Middle Eastern situation. After an 8-day visit, she took up a regular Mediterranean tour schedule, which included visits to ports in Greece, Crete, and the Balearic Isles before her return to Charleston 3 November.


Between 24 July 1959 and 11 February 1960, Fidelity completed a third tour of duty in the Mediterranean, returning to coastwise operations through 1962.


[Note: The above USS FIDELITY (MSO-443) history may, or may not, contain text provided by crew members of the USS FIDELITY (MSO-443), or by other non-crew members, and text from the Dictionary of American Naval Fighting Ships]