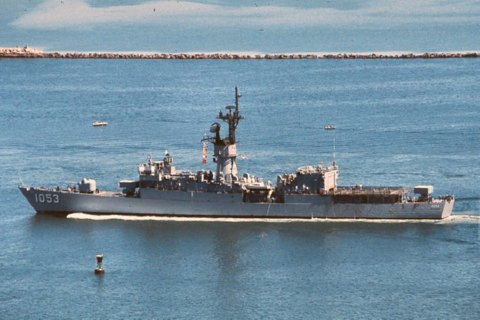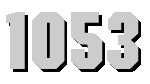 U.S.S. ROARK
(FF-1053)

VICTORY THROUGH SERVICE
Click to view crew list
USS ROARK (FF-1053) - a Knox-class frigate
In Commission 1969 to 1991
FF-1053 Deployments - Major Events
Add a FF-1053 Shellback Initiation
Add a FF-1053 Deployment - Major Event
Month
Year
to
Month
Year
Deployment / Event
FEB
1966
-
Keel Date: 2 FEB 1966
at Todd Pacific Shipyards Seattle WA
APR
1967
-
Launch Date: 27 APR 1967
NOV
1969
-
Commissioned: 22 NOV 1969
JAN
1971
-
MAR
1971
Major Shipboard Fire (Engine Room) Disabled ship
JAN
1971
-
AUG
1971
West Pac-Viet Nam
MAY
1971
-
Shellback Initiation - 8 MAY 1971 - Indian Ocean
MAY
1971
-
Shellback Initiation - 8 MAY 1971 - Pacific Ocean
MAY
1971
-
Shellback Initiation - 8 MAY 1971 - Pacific Ocean
JAN
1972
-
AUG
1972
West Pac-Viet Nam
AUG
1973
-
APR
1974
West Pac
AUG
1975
-
MAR
1976
West Pac
JAN
1976
-
JAN
1977
Shipyard Overhaul--Seattle Washington
MAR
1977
-
OCT
1977
West Pac
JAN
1979
-
Shellback Initiation - 29 JAN 1979 - Pacific Ocean
JAN
1979
-
JUN
1979
Soth Pacific Deployment
JAN
1979
-
Shellback Initiation - 28 JAN 1979 - Pacific Ocean
OCT
1979
-
OCT
1980
SHIP OVERHAUL
JUL
1981
-
JAN
1982
West Pac-Indian Ocean
JUL
1981
-
Shellback Initiation - 25 JUL 1981 - Pacific Ocean
JAN
1983
-
SEP
1983
West Pac-Indian Ocean
APR
1990
-
JUN
1990
West Pac
APR
1990
-
JUN
1990
West Pac
DEC
1991
-
Decommissioned: 14 DEC 1991
FF-1053 General Specifications
Class: Knox-class frigate
Complement: 15 Officers and 230 Enlisted
Displacement: 3011 tons
Length: 415′
Beam: 47 feet
Draft: 24 feet 3 in
Range: 4 500 miles
Final Disposition: To Naval Reserve Force 1987Scrapped 2004
USS ROARK (FF-1053)
Roark (DE-1053) was laid down on 2 February 1966 by the Todd Shipyards Corp., Seattle, Wash.; launched 24 April 1967; sponsored by Mrs. William M. Roark and Mrs. Frank F. Roark; and commissioned 22 November 1969, Comdr. Wayne L. Beech in command.


Since completing shakedown in the spring of 1970, Roark a unit of DesRon 21, conducted training operations out of her homeport of San Deigo [sic; San Diego], Calif., until the end of the year. With 1971 she began preparations for her first deployment with the 7th Fleet in the western Pacific and departed from San Diego 7 January. After stopping at Pearl Harbor and refueling at Midway Island, Roark suffered a fire in her engine room. The damage was sufficient to require her return to Pearl Harbor for repairs. Almost two months later, in March, she was underway again for WestPac. She remained in the western Pacific until July, when she started for home, arriving in San Diego 10 August. For the remainder of 1971, Roark operated out of San Diego.


The new year, 1972, brought with it another deployment to the Far East. She departed San Diego 8 February and arrived in Subic Bay, Philippine Islands, 29 February. She operated in WestPac, primarily in the Vietnam area until 15 August, when she pointed her bow homeward. Roark entered San Diego 30 August and remained in the vicinity for the duration of 1972 and the first eight months of 1973. She departed San Diego in August and arrived in Subic Bay on the 31st. After almost four months of deployment with the Seventh Fleet, Roark sailed into San Diego 21 December 1973. As of January 1974, she is still in San Diego.


Roark received three battle stars for Vietnam service. 14 October 2005


[Note: The above USS ROARK (FF-1053) history may, or may not, contain text provided by crew members of the USS ROARK (FF-1053), or by other non-crew members, and text from the Dictionary of American Naval Fighting Ships]