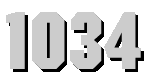 U.S.S. JOHN R. PERRY
(DE-1034)

SECOND TO NONE
Click to view crew list
USS JOHN R. PERRY (DE-1034) - a Claud Jones-class destroyer escort
In Commission 1959 to 1973
DE-1034 Deployments - Major Events
Add a DE-1034 Shellback Initiation
Add a DE-1034 Deployment - Major Event
Month
Year
to
Month
Year
Deployment / Event
OCT
1957
-
Keel Date: 1 OCT 1957
at Avondale Marine Ways Avondale LA
JUL
1958
-
Launch Date: 29 JUL 1958
MAY
1959
-
MAY
1959
Commisioning
MAY
1959
-
Commissioned: 5 MAY 1959
OCT
1962
-
OCT
1962
Cuban Missle Blockade
MAY
1968
-
Shellback Initiation - 26 MAY 1968 - Indian Ocean
JAN
1969
-
DEC
1969
West Pac-Viet Nam
MAR
1969
-
Shellback Initiation - 4 MAR 1969 - Pacific Ocean
MAR
1969
-
Shellback Initiation - 5 MAR 1969 - Pacific Ocean
JAN
1970
-
DEC
1970
West Pac-Viet Nam
JAN
1970
-
JAN
1971
West Pac-Viet Nam
JAN
1970
-
JAN
1971
West Pac-Viet Nam
JAN
1970
-
DEC
1971
West Pac-Viet Nam
JAN
1970
-
DEC
1970
West Pac-Viet Nam
JAN
1970
-
DEC
1970
West Pac-Viet Nam
JAN
1970
-
JAN
1971
North Pacific Missle Range
JAN
1971
-
DEC
1971
West Pac-Viet Nam
JAN
1971
-
AUG
1972
West Pac
NOV
1971
-
Shellback Initiation - 7 NOV 1971 - Pacific Ocean
NOV
1971
-
Shellback Initiation - 7 NOV 1971 - Pacific Ocean
DE-1034 General Specifications
Class: Claud Jones-class destroyer escort
Named for: John R. Perry
Complement: 167 Officers and Enlisted
Displacement: 1750 tons
Length: 310 feet
Beam: 37 feet
Final Disposition: Sold for Scrapping 30 September 2009 to International Shipbreaking Brownsville Tx
USS JOHN R. PERRY (DE-1034)
John R. Perry (DE-1034) was laid down 4 January 1956 by Avondale Marine Ways, Avondale, La.; launched 29 July 1958; sponsored by Mrs. John R. Perry, widow of Rear Admiral Perry; and commissioned 5 May 1959, Lt. Comdr. W. L. Atkinson in command.


John R. Perry made a shakedown cruise to Northern Europe and Scandinavian countries, thence sailed to Guantanamo Bay, Cuba. She then became a school ship for the Fleet Sonar School, basing at Key West, Fla., for antisubmarine warfare operations that took her to principal Caribbean and Gulf ports, sailing as far east as the Azores, and up the eastern seaboard to Norfolk. She was one of the Atlantic Fleet's warships responding to the President's call for a quarantine of Cuba (24 October-20 November 1962), which was being developed as a Soviet offensive base. She patrolled off the island to help choke off the flow of military supplies to Cuba and enforce American demands for the withdrawal of Soviet missiles. After American demands were substantially complied with, the persuasive tentacles of force were withdrawn.


John R. Perry resumed sonar schoolship duties out of Key West which continued through 1965. This principal service was interrupted by overhauls in the Charleston Navy Yard, special antisubmarine warfare tactics in the Caribbean and along the eastern seaboard with Task Force Alpha, and joint operations with units of the Venezuelan Navy (2-8 February 1964). During these years John R. Perry has helped train the men of the Navy in the latest ASW techniques and has steadily perfected her own ability to defend the Nation against the threat of a growing Soviet submarine force.


John R. Perry was transferred to the Pacific Fleet 1 May 1966. She departed Key West on the 16th, transited the Panama Canal 3 days later, and arrived Pearl Harbor 4 June to operate in the Hawaiian area through mid-1967.


[Note: The above USS JOHN R. PERRY (DE-1034) history may, or may not, contain text provided by crew members of the USS JOHN R. PERRY (DE-1034), or by other non-crew members, and text from the Dictionary of American Naval Fighting Ships]