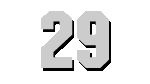 U.S.S. SANTEE
(CVE-29)

GODDESS OF WAR
Click to view crew list
CVE-29 USS SANTEE
USS Santee was built at Chester, PA with the original name of Esso Seakay. The ship was bought by the Navy and redesignated AO-29 Santee in October 1940. The ship was named for the Santee River of South Carolina. Before the war began, she was used to haul oil. Beginning in spring 1942, the ship was converted to an aircraft carrier at Norfolk Navy Yard. In October 1942, she undertook her first mission to North Africa.
After returning, she was sent south to the South American coast. There she helped patrol the waters against enemy merchant ships and naval activity. Eight of her crew was killed when they boarded a German blockade runner. During summer of 1943, the Santee took part in antisubmarine operations in the Atlantic. In December, she was on patrol in the North Atlantic as well as conveying troops and aircraft.
Beginning in February, Santee was sent to the Pacific. After making a transport run to Pearl Harbor, the ship joined other escort carriers heading to the heaviest action in the Pacific. The ship took part in air operations over Hollandia, Kwajalein, Guam and Morotai. By October, the ship saw damage caused by kamikaze and torpedo. In November, she went home to San Diego extensive repairs. She returned to combat in time to support the invasion of Okinawa. After hostilities ceased, the ship served as transport for returning troops. In October 1946, the ship was put into reserve and struck from Navy rolls in March 1959.
CVE-29 Deployments - Major Events
Add a CVE-29 Shellback Initiation
Add a CVE-29 Deployment - Major Event
Month
Year
to
Month
Year
Deployment / Event
MAY
1938
-
Keel Date: 31 MAY 1938
at Sun Shipbuilding & Dry Dock Chester PA
MAR
1939
-
Launch Date: 4 MAR 1939
OCT
1940
-
Commissioned: 30 OCT 1940
JAN
1943
-
JAN
1947
Panama Canal
JAN
1943
-
DEC
1946
south pacific
JAN
1943
-
Shellback Initiation - 7 JAN 1943 - Atlantic Ocean
SEP
1944
-
OCT
1944
Battle of Leyte Gulf
JAN
1945
-
DEC
1945
West Pac
SEP
1945
-
OCT
1945
Formosa Evacuation of POWs
CVE-29 General Specifications
Class: Sangamon-class escort carrier
Complement: 860 Officers and Enlisted
Displacement: 6534 tons
Length: 559 feet
Beam: 75 feet
Draft: 32 feet 4 in
Final Disposition: Purchased by the US Navy