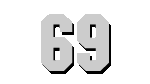 U.S.S. BOSTON
(CA-69)

CAN DO
Click to view crew list
USS BOSTON (CA-69) - a Baltimore class cruiser
In Commission 1943 to 1970
CA-69 Deployments - Major Events
Add a CA-69 Shellback Initiation
Add a CA-69 Deployment - Major Event
Month
Year
to
Month
Year
Deployment / Event
JUN
1941
-
Keel Date: 30 JUN 1941
JUN
1942
-
JUN
1945
Commisioning
AUG
1942
-
Launch Date: 26 AUG 1942
JUN
1943
-
Commissioned: 30 JUN 1943
SEP
1943
-
Shellback Initiation - 11 SEP 1943 - Pacific Ocean
APR
1952
-
APR
1952
Reclassified CAG-1
MAR
1967
-
NOV
1967
West Pac-Viet Nam
NOV
1967
-
NOV
1967
Lost Power and Control to the Ship -- Late at Night -- GQ
FEB
1968
-
DEC
1968
West Pac-Viet Nam
MAR
1968
-
OCT
1968
West Pac-Viet Nam
JUN
1968
-
JUN
1968
Attacked by US Aircraft Missles
SEP
1968
-
Shellback Initiation - 6 SEP 1968 - Pacific Ocean
SEP
1968
-
SEP
1968
Typhoon Elaine
DEC
1968
-
NOV
1969
West Pac-Viet Nam
JAN
1969
-
DEC
1969
West Pac-Viet Nam
JAN
1969
-
DEC
1969
West Pac-Viet Nam
APR
1969
-
NOV
1969
West Pac-Viet Nam
MAY
1970
-
Decommissioned: 5 MAY 1970
MAR
1978
-
OCT
1978
West Pac-Viet Nam
CA-69 General Specifications
Complement: 1 142 officers and enlisted
Displacement: 13600 tons
Length: 673 feet 3 inches
Beam: 71 feet 10 inches
Draft: 26 feet 10 in
Flank Speed: 33 knots
USS BOSTON (CA-69)
The sixth Boston (CA-69) was launched 26 August 1942 by Bethlehem Steel Co. Fore River Mass.; sponsored by Mrs. M. J. Tobin wife of the Mayor of Boston; and commissioned 30 June 1943 Captain J. H. Carson in command.


Boston reported to the Pacific Fleet arriving at Pearl Harbor 6 December 1943. She joined TF 58 in January and took part in the raids on the Marshall Islands in support of the invasions of Kwajalein Majuro and Eniwetok (31 January-28 February 1944); Palaus and Western Carolines (30 March-1 April); Hollandia and Western New Guinea (21-24 April); Truk including Satawan Island bombardment (29 April-1 May); invasion of Saipan (11-24 June); 1st Bonins raid (15-16 June); Battle of the Philippine Sea (19-20 June); 2nd Bonins raid (24-26 June); 3rd Bonins raid (3-4 July) invasion of Guam (12 July-15 August); Palau-Yap-Ulithi raid (25-27 July); Morotai landings (15 September); seizure of the southern Palaus (6 September-14 October); and Philippine Islands raids (9-24 September). She served with TF 38 during the Okinawa raid (10 October); northern Luzon and Formosa raid (11-14 October); Luzon raids (15 and 24-26 October 13-14 and 19-20 November and 14-16 December); Battle for Leyte Gulf (24 26 October); Formosa raids (3-4 9 15 and 21 January 1945); Luzon raids (6-7 January); China coast raids (12 and 16 January); Nansei Shoto raid (22 January); Honshu and Nansei Shoto raids (15-16 February and 1 March) in which she bombarded Japan itself.


Boston then returned to the United States for overhaul arriving at Long Beach Calif. 25 March 1945. Returning to the Western Pacific via Pearl Harbor and Eniwetok she joined TF 38 for the raids on the Japanese home islands (20 July-15 August) including the bombardment of Kamaishi Honshu (9 August). Following the Japanese surrender Boston remained in the Far East on occupation duty until 28 February 1946. She then returned to the United States and was placed out of commission in reserve at Puget Sound Naval Shipyard 12 March 1946.


Boston was reclassified CAG-1 4 January 1952. In February 1952 she was towed from Bremerton Wash. to Philadelphia for conversion to a guided missile heavy cruiser by New York Shipbuilding Corp. Camden N. J. During conversion her after-8" turret was replaced with anti-aircraft missile launchers and she was otherwise modernized. Boston was recommissioned 1 November 1955 and operated along the east coast and in the Caribbean conducting missile evaluations and participating in fleet exercises until departing for the Mediterranean 23 November 1956. She returned in May 1957.
Boston received ten battle stars for her World War II service.


[Note: The above USS BOSTON (CA-69) history may or may not contain text provided by crew members of the USS BOSTON (CA-69) or by other non-crew members and text from the Dictionary of American Naval Fighting Ships]