For RATING SHIRTS - Click on your Rating Abbreviation below: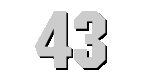 U.S.S. TENNESEE
(BB-43)


Click to view crew list
BB-43 USS TENNESSEE
USS Tennessee began service when the US Navy commissioned her in June 1920. After an initial cruise in the Atlantic, she reported for duty in the Pacific. The ship was part of regular fleet operations and training missions for the next couple of decades. She participated in the Naval fleet that visited Australia and New Zealand in 1925. Along with other Pacific ships, she reported for duty at Pearl Harbor in 1940. USS Tennessee was in port at Pearl Harbor when the Japanese struck on December 7, 1941. The ship sustained moderate damage to two of her gun turrets. The ship underwent repairs and was back in action by February 1942.
USS Tennessee patrolled along the West Coast for a few months before going back to dry dock for a major modernization. In May 1943, her first action after coming out of dry dock was participation in taking back Kiska in the Aleutian Islands. Over the next year and a half, she was part of the invasions of many Pacific targets such as Tarawa, Kwajalein, Eniwetok, New Ireland, Saipan, Guam, Tinian, Anguar, and Pelieu. She saw action during the Leyte invasion and she sunk the Japanese ship Yamashiro during the Battle of Surigao Strait. After another overhaul, she took part in the invasions Iwo Jima and Okinawa. After the war, the Navy decommissioned her in February 1947 and sold her for scrap in 1959.
BB-43 Deployments - Major Events
BB-43 General Specifications