For RATING SHIRTS - Click on your Rating Abbreviation below: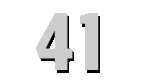 U.S.S. MISSISSIPPI
(BB-41)

THE PIRATE SHIP
Click to view crew list
BB-41 USS MISSISSIPPI
USS Mississippi entered service when the Navy commissioned her in December 1917. She operated in the western Atlantic until reporting for duty in the Pacific in July 1919. Once in the Pacific, she participated in various exercises designed to develop and maintain naval combat readiness in that region. In June 1924, a gun turret caught fire and forty-eight crewmen were lost. Between 1931 and 1933, USS Mississippi went through a major modernization. She continued service in the Pacific for the rest of the 1930s. Due to the escalating European war, the Navy sent her to the Atlantic in June 1941.
After the Japanese attack on Pearl Harbor in December 1941, USS Mississippi went back to the Pacific to take up patrol along the West Coast for the next year. Starting in 1943, the ship participated in several key invasions for the rest of the war. These included Kiska, the Gilbert Islands, Kwajalein, Peleliu, Leyte, Lingayen, and Okinawa. She was part of the Battle of Surigao Strait as well. During this time, she had another turret fire that left forty-three crewmen dead. After the war, USS Mississippi became a gunnery training ship in 1946. With a new designation of AG-128, she trained new sailors and provided a platform for new weapons development. This continued until her decommission in September 1956. The Navy sold her for scrap in November of that year.
BB-41 Deployments - Major Events
Add a BB-41 Shellback Initiation
Add a BB-41 Deployment - Major Event
Month
Year
to
Month
Year
Deployment / Event
APR
1915
-
Keel Date: 5 APR 1915
at Newport News Shipbuilding & Drydock Co. Newport News VA
JAN
1917
-
Launch Date: 25 JAN 1917
DEC
1917
-
Commissioned: 18 DEC 1917
JAN
1943
-
DEC
1943
WW 2
SEP
1944
-
SEP
1944
Peleiu
SEP
1956
-
Decommissioned: 17 SEP 1956
BB-41 General Specifications
Class: New Mexico-class battleship
Named for: The State of Mississippi
Complement: 55 Officers and 1026 Enlisted
Displacement: 32000 tons
Length: 624 feet
Beam: 97.4 feet
Flank Speed: 21 kn
Final Disposition: Sold for scrap