For RATING SHIRTS - Click on your Rating Abbreviation below: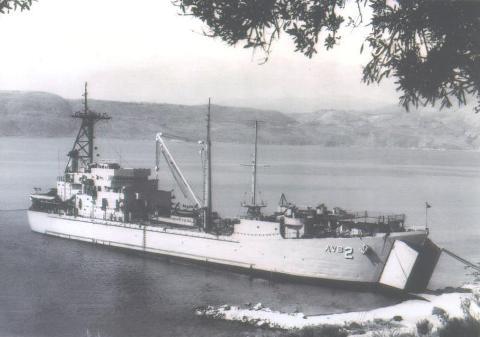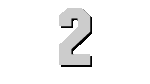 U.S.S. TALLAHATCHIE COUNTY
(AVB-2)

THE GREY GHOST OF THE ITALIAN COAST
Click to view crew list
USS TALLAHATCHIE COUNTY (AVB-2) - a Talbot County-class tank landing ship
In Commission 1946 to 1970
AVB-2 Deployments - Major Events
Add a AVB-2 Shellback Initiation
Add a AVB-2 Deployment - Major Event
Month
Year
to
Month
Year
Deployment / Event
AUG
1945
-
Keel Date: 4 AUG 1945
at Boston Navy Yard
JUL
1946
-
Commissioned: 19 JUL 1946
JUL
1946
-
Launch Date: 19 JUL 1946
APR
1958
-
OCT
1958
Mediterranean-Lebanon
JAN
1961
-
JAN
1970
Mediterranean
MAR
1963
-
APR
1963
Mediterranean
JAN
1966
-
JAN
1968
Mediterranean
SEP
1966
-
SEP
1968
Mediterranean
JAN
1967
-
JUN
1967
Mediterranean-Lebanon
MAR
1967
-
MAR
1967
fire and sinking of merchant ship ss dias
JAN
1968
-
FEB
1969
Operating an Advance Air Base at Soudha Bay Crete
MAY
1968
-
MAY
1968
suport liberty boats for uss scorpion naples italy
JAN
1969
-
JUL
1970
Mediterranean
JUN
1970
-
Decommissioned: 15 JUN 1970
AVB-2 General Specifications
Class: Talbot County-class tank landing ship
Named for: Tallahatchie County
Complement: 272 Officers and Enlisted
Displacement: 6000 tons
Length: 383 feet
Beam: 54 feet
Flank Speed: 14 knots
Final Disposition: Sold for scrapping
USS TALLAHATCHIE COUNTY (AVB-2)
LST-1154 was laid down on 4 August 1945 at Boston, Mass., by the Boston Navy Yard; launched on 19 July 1946; sponsored by Mrs. Wilder D. Baker; and commissioned on 24 May 1949, Comdr. Courtland T. Babcock in command.


LST-1154 held her shakedown in the Caribbean and returned to Boston on 8 October. On 12 December, she was assigned duty as flagship for Tractor Flotilla Two. Operating out of Little Creek, Va., her home port, the tank landing ship ranged the eastern seaboard from Labrador to ports in the Caribbean until mid-1958. On 1 July 1955, the LST was named Tallahatchie County.


On 12 May 1958, Tallahatchie County stood out of Davisville, R. I., and proceeded to the Mediterranean. During the six-month deployment, she visited ports in Spain, Crete, Malta, Greece, Gibraltar, Italy, and Morocco before returning to the United States on 12 December to resume east coast operations. The LST deployed to the 6th Fleet again on 27 July 1959. She returned to Davisville on 11 February 1960 and operated along the east coast until entering the Charleston Naval Shipyard for conversion into an advance aviation base ship.


On 3 February 1962, Tallahatchie County was re-designated AVB-2. She now had a complement of 272 and quarters for the 180 men of an aircraft squadron.


Her mission was to be able to beach anywhere that an airfield existed, to unload her 14 mobile support vans, and to be in full operation in four hours. The vans contained spare parts and equipment for weather forecasting, aircraft repairs, electronic repairs, and communications. On 15 May, Tallahatchie County got underway for the Mediterranean and arrived at Naples, her new home port, on 8 June 1962.


During the next 17 months, she conducted advance base problems at Souda Bay, Crete, and Cagliari, Sardinia. From 1 November to 15 December 1963, she made a 4,800-mile cruise of the eastern Mediterranean in support of the Naval Oceanographic Office. During the first part of 1964, Tallahatchie County was overhauled at an Italian shipyard, Societa Escercizio Bocini Napoletani, and then returned to operations in support of the 6th Fleet. During September 1964, she participated in an advance base exercise in conjunction with NATO Operation "Fallex." In February 1965, the advance base ship was called upon to salvage a jet aircraft which had splashed in shallow waters off the coast of Libya. She then returned to Naples to prepare for her longest advance base operation to that time. Patrol Squadron 24 operated from Tallachatchie's advance base in Souda Bay from July through September while the runways at the Naval Air Facility, Sigonella, were being repaired.


Tallahatchie County operated out of Naples until 15 January 1970 when she was decommissioned and struck from the Navy list. She was sold for scrap to Contieri Navali Santa Maria, Genoa, in July 1970


[Note: The above USS TALLAHATCHIE COUNTY (AVB-2) history may, or may not, contain text provided by crew members of the USS TALLAHATCHIE COUNTY (AVB-2), or by other non-crew members, and text from the Dictionary of American Naval Fighting Ships]