For RATING SHIRTS - Click on your Rating Abbreviation below: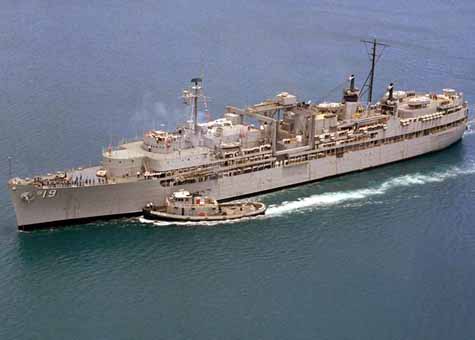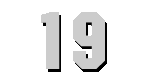 U.S.S. PROTEUS
(AS-19)

PREPARED PRECISE AND PRODUCTIVE
Click to view crew list
USS Proteus (AS-19) was laid down 15 September 1941 at the Moore Shipbuilding and Dry Dock Company, Oakland, CA. She as launched 12 November 1942 and after fitting out was commissioned 31 January 1944.
Proteus was a god of the sea in in Greek mythology. The word PROTEAN has the connotations of flexibility, versatility and adaptability. USS Proteus motto paralled this... Prepared Precise and Productive.
After commisoning and final fit out, Proteus sailed for Midway Island, arriving in May 1944. There until Decemeber 1944, she tended to the US Submarine Force that was battleing the Japanese. After a stay at Pearl Harbor from December 1944 to February 1945, USS Proteus moved on to Guam where she again was on station supporting the US Submarine Force.
At wars end, USS Proteus was assigned to Japanese home island occupation duty. She was in Tokyo Bay for the Japaneses surrender ceremony. Proteus remain in Japan until November 1945 then sailed for the United States.
Homeported in New London, CT after World War II, USS Proteus operated along the East Coast of the United States before being decommissoned and placed in service on 26 September 1947. In January 1960 USS Proteus began a conversion to support Polaris Fleet Ballistic Missile submarines. The conversion at Charleston Naval Shipyard was completed in July 1960 and Proteus was placed in commission. Refresher training was conducted at Guantanamo Bay, Cuba.
In February 1961 Proteus deployed to Holy Loch, Scotland. She remained at Holy Loch for two years upgrading and supporting the US Atlantic Submarine Force. In 1963 she returned to Charleston, SC NSY for overhaul.
Post overhaul, USS Proteus sailed where needed in 1964. She steamed for Holy Holy in December 1963. She moved on to Rota, Spain in February 1964, returned to Charleston in June 1964, then sailed to Gaum in October, where she remained homported until 1971.
In 1971 USS Proteus entered Mare Island NSY for overhaul. After overhaul she called on Pearl Harbor and Sydney, Australia, then again took up station on Guam. With the fall of South Viet Nam in 1975, throngs of refugees flooded the South West Pacific. Proteus crew members assisted US Navy SeaBees with the construction of a massive tent city to house more than 100,000 refugees.
USS Proteus was overhauled at Long Beach NSY during 1978-79, then returned to Guam in May 1980. With the decommisioning of the final Polaris Ballistic Missle Subamrines she departed Gaum in July 1981. Proteus was then converted to General Fleet Support Tender. She delpoyed into the Indian Ocean, plying her trade of maintenance and support of the fleet at Diego Garcia; Fremantle, Australia; Subic Bay, P.I. and then returned in April 1982 to Guam .
Proteus made made a similar deployments from Guam, supporting Seventh Fleet vessels where needed, in October 1982, April 1983, May 1984, July 1985, February 1986, 1987, 1988, March 1989, March 1990 and March 1991.
The June 15, 1991 eruption of Mount Pinatubo in the Philippines called USS Proteus to leave Guam and help dig out the Subic Bay Naval Base and nearby towns. She remained in P.I. until August, 1991 then returned to Gaum.
USS Proteus sailed to Australia in April of 1992 on her final voyage.
Proteus was decommissioned on 30 September 1992.
The USS Proteus (AS-19) operational history and significant events of her service career follow:
AS-19 Deployments - Major Events
Add a AS-19 Shellback Initiation
Add a AS-19 Deployment - Major Event
Month
Year
to
Month
Year
Deployment / Event
SEP
1941
-
Keel Date: 15 SEP 1941
at Moore Dry Dock Company
NOV
1942
-
Launch Date: 12 NOV 1942
JAN
1944
-
Commissioned: 31 JAN 1944
MAR
1944
-
DEC
1944
Midway Island Sub Base
FEB
1945
-
Shellback Initiation - 9 FEB 1945 - Pacific Ocean
AUG
1945
-
SEP
1945
Tokyo Bay - Japanese surrender
DEC
1945
-
Panama Canal
JAN
1946
-
Shellback Initiation - 30 JAN 1946 - Pacific Ocean
JAN
1946
-
Shellback Initiation - 30 JAN 1946 - Pacific Ocean
JAN
1946
-
Shellback Initiation - 30 JAN 1946 - Pacific Ocean
SEP
1947
-
Decomissioned - 26 September 1947
JAN
1959
-
JUL
1960
Charleston SC NSY for conversion to Ballistic Missle Tender
JUL
1960
-
Recommisioned - 8 July 1960
JAN
1961
-
FEB
1961
1st SSBN Refit New London
MAR
1961
-
Cross North Atlantic to Holy Loch Scotland
MAR
1961
-
MAR
1963
1st Holy Loch Site One Deployment
OCT
1962
-
OCT
1962
Cuban Missle Blockade
JAN
1963
-
NOV
1964
Dry Dock
DEC
1963
-
FEB
1964
2nd Site One Holy Loch Deployment
MAR
1964
-
AUG
1964
Mediterranean
APR
1964
-
MAY
1964
Sea Trials
MAY
1969
-
DEC
1970
West Pac
MAY
1971
-
MAY
1971
Typhoon Amy May 1 - 3 1971
NOV
1971
-
NOV
1972
Regular Overhaul
DEC
1972
-
DEC
1972
CrossedEquator @ 180 Long.(GOLDEN SHELLBACK) at 0200 on 12/16/72
DEC
1972
-
DEC
1972
Golden Shellback Intiation
DEC
1972
-
Shellback Initiation - 16 DEC 1972 - Pacific Ocean
DEC
1972
-
Shellback Initiation - 16 DEC 1972 - Pacific Ocean
FEB
1974
-
DEC
1975
Guam
MAR
1974
-
DEC
1975
Guam
SEP
1974
-
DEC
1975
Guam
DEC
1974
-
Shellback Initiation - 12 DEC 1974 - Pacific Ocean
DEC
1974
-
Shellback Initiation - 12 DEC 1974 - Pacific Ocean
DEC
1974
-
Shellback Initiation - 12 DEC 1974 - Pacific Ocean
MAY
1976
-
MAY
1976
Typhoon Pamela
MAY
1976
-
MAY
1976
Typhoon Pamela
JAN
1979
-
JAN
1980
Dry Dock
OCT
1981
-
APR
1982
West Pac-Indian Ocean
DEC
1981
-
Shellback Initiation - 22 DEC 1981 - Indian Ocean
DEC
1981
-
Shellback Initiation - 22 DEC 1981 - Indian Ocean
DEC
1981
-
Shellback Initiation - 22 DEC 1981 - Indian Ocean
DEC
1981
-
Shellback Initiation - 12 DEC 1981 - Indian Ocean
DEC
1981
-
MAR
1982
Guam to Indian Ocean - Diego Garcia
SEP
1982
-
DEC
1982
West Pac
JAN
1983
-
DEC
1983
West Pac-Indian Ocean
APR
1984
-
OCT
1984
USS Proteus AS-19 Guam to Indian Ocean - Diego Garcia(B.I.O.T.)
MAY
1984
-
Shellback Initiation - 31 MAY 1984 - Indian Ocean
MAY
1984
-
Shellback Initiation - 31 MAY 1984 - Indian Ocean
OCT
1984
-
Shellback Initiation - 8 OCT 1984 - Pacific Ocean
DEC
1986
-
DEC
1986
return to Guam following and surviving Typhoon Marge
FEB
1988
-
MAY
1988
West Pac
MAR
1989
-
JUN
1989
West Pac
MAR
1989
-
Shellback Initiation - 1 MAR 1989 - Pacific Ocean
SEP
1989
-
Shellback Initiation - 28 SEP 1989 - Pacific Ocean
SEP
1989
-
Shellback Initiation - 28 SEP 1989 - Pacific Ocean
SEP
1989
-
Shellback Initiation - 29 SEP 1989 - Pacific Ocean
FEB
1990
-
JUN
1990
West Pac
APR
1991
-
JUL
1992
West Pac
APR
1992
-
Shellback Initiation - 31 APR 1992 - Pacific Ocean
APR
1992
-
Shellback Initiation - 13 APR 1992 - Pacific Ocean
APR
1992
-
MAY
1992
Australia - 50th Anniversary of the Battle of the Coral Sea
APR
1992
-
Shellback Initiation - 13 APR 1992 - Pacific Ocean
JUN
1992
-
JUL
1992
Decommisioning
JUN
1992
-
AUG
1992
Dry Dock
AUG
1992
-
AUG
1992
Decommisioning
AS-19 General Specifications
Class: Fulton-class submarine tender
Named for: Proteus
Complement: 1487 Officers and Enlisted
Displacement: 9734 tons
Length: 529 feet 6 inches
Beam: 73 feet 4 inches
Final Disposition: Laid up in the National Defense Reserve Fleet. Scrapped 2007