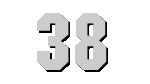 U.S.S. BOLSTER
(ARS-38)

THE IMPOSSIBLE COMPLETED YESTERDAY
Click to view crew list
USS BOLSTER (ARS-38) - a Bolster-class rescue and salvage ship
In Commission 1945 to 1994
ARS-38 Deployments - Major Events
Add a ARS-38 Shellback Initiation
Add a ARS-38 Deployment - Major Event
Month
Year
to
Month
Year
Deployment / Event
JUL
1944
-
Keel Date: 20 JUL 1944
DEC
1944
-
Launch Date: 23 DEC 1944
MAY
1945
-
Commissioned: 1 MAY 1945
JAN
1958
-
JAN
1959
West Pac
JUL
1960
-
NOV
1960
West Pac
SEP
1961
-
Shellback Initiation - 8 SEP 1961 - Pacific Ocean
DEC
1963
-
MAY
1964
West Pac-Viet Nam
JAN
1966
-
JUL
1966
West Pac
MAR
1966
-
DEC
1966
West Pac-Viet Nam
DEC
1966
-
JUN
1967
Regular Overhaul
FEB
1967
-
OCT
1967
West Pac-Viet Nam
SEP
1967
-
APR
1968
West Pac-Viet Nam
JAN
1969
-
JAN
1970
West Pac-Viet Nam
MAR
1969
-
AUG
1969
West Pac-Viet Nam
MAR
1970
-
OCT
1970
West Pac-Viet Nam
SEP
1971
-
APR
1972
West Pac
SEP
1971
-
MAR
1972
West Pac-Viet Nam
SEP
1972
-
MAR
1973
West Pac
JAN
1973
-
JUN
1973
West Pac-Viet Nam
JAN
1973
-
JUN
1973
West Pac
JAN
1974
-
SEP
1974
West Pac-Viet Nam
JUN
1974
-
NOV
1974
West Pac
JUL
1974
-
Shellback Initiation - 6 JUL 1974 - Pacific Ocean
JUN
1976
-
Shellback Initiation - 17 JUN 1976 - Pacific Ocean
JAN
1977
-
JUL
1977
West Pac
AUG
1977
-
APR
1978
Dry Dock
MAR
1979
-
MAY
1980
West Pac
SEP
1979
-
MAR
1981
West Pac
SEP
1979
-
MAR
1980
West Pac
MAR
1981
-
MAR
1981
Towing USS Buttercup to Pearl Harbor
JUN
1981
-
Shellback Initiation - 6 JUN 1981 - Pacific Ocean
FEB
1983
-
Shellback Initiation - 18 FEB 1983 - Pacific Ocean
JUL
1993
-
Shellback Initiation - 27 JUL 1993 - Pacific Ocean
SEP
1994
-
Decommissioned: 24 SEP 1994
ARS-38 General Specifications
Complement: 120 Officers and Enlisted
Displacement: 1497 tons
Length: 213 feet 6 inches
Beam: 39 feet
Draft: 14 feet 8 in
Flank Speed: 15 knots
USS BOLSTER (ARS-38)
Bolster (ARS-38) was launched 23 December 1944 by Basalt Rock Co. Napa Calif.; sponsored by Mrs. C. A. Mayo Jr. wife of Lieutenant Mayo USNR; commissioned 1 May 1945 Lieutenant W. F. Lewis in command; and joined the Pacific Fleet.
On 18 July 1945 after repair duty along the California coast Bolster departed for Pearl Harbor. She remained there until 15 August when she sailed for Yokosuka Japan. Bolster conducted repair and salvage operations in Japanese waters until leaving for Subic Bay Luzon 10 October 1946. She remained in the Philippines until April 1947 and then returned to Pearl Harbor via Okinawa Guam and Kwajalein.
Bolster operated alternately out of Pearl Harbor and Adak Alaska on salvage and towing duties until 22 August 1950. She then towed two barges to Sasebo Japan and remained in the Far East until 6 July 1951. During this tour she participated in the Inchon landing (15 September 1950) and the Hungnam Evacuation (9-25 December 1950).
Since 1952 Bolster has continued to operate out of Pearl Harbor and has made six tours of the Far East visiting Japan Hong Kong Korea Okinawa and the Philippine Islands.
Bolster received seven battle stars for her Korean service (9 September 1950-8 July 1951 24 January-16 August 1952 and 16 February-15 April 1953).
[Note: The above USS BOLSTER (ARS-38) history may or may not contain text provided by crew members of the USS BOLSTER (ARS-38) or by other non-crew members and text from the Dictionary of American Naval Fighting Ships]