For RATING SHIRTS - Click on your Rating Abbreviation below:
Click on your Rating abbreviation above: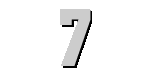 U.S.S. HECTOR
(AR-7)

THROUGH WORK THE VICTORY
Click to view crew list
The USS HECTOR (AR-7), a Vulcan class repair ship, was commissioned on 7 FEB 1944. USS HECTOR was dispatched to the support the Pacific effort in World War II. She moved westward as the "front" moved closer to Japan. As the war ended she was stationed in Saipan and repaired vessels for their voyage home after the war. HECTOR continued in service alternating Western Pacific deployments with "state side" duty, serving the Fleet. During the Korean and Vietnam wars, she deployments were longer and of higher tempo. Post Vietnam, HECTOR returned to routine deployments to the "West Pac". Her 27th, and last, deployment called her to the Indian Ocean. USS HECTOR served her country for 43 years, 1 month and 24 days, until decommissioned on 31 MAR 1987. In 1989 HEECTOR was leased to Pakistan, then returned to the US custody in 1994, and then sold and scrapped the same year in an Indian ship breakers yard.

The USS HECTOR (AR-7) deployment history and significant events of her service career follow:
AR-7 Deployments - Major Events
Add a AR-7 Shellback Initiation
Add a AR-7 Deployment - Major Event
Month
Year
to
Month
Year
Deployment / Event
NOV
1942
-
Launch Date: 11 NOV 1942
MAY
1943
-
Shellback Initiation - 8 MAY 1943 - Pacific Ocean
MAY
1943
-
Shellback Initiation - 8 MAY 1943 - Pacific Ocean
FEB
1944
-
Commissioned: 7 FEB 1944
MAR
1944
-
Shellback Initiation - 4 MAR 1944 - Pacific Ocean
JUN
1950
-
OCT
1953
Korean War
JUL
1959
-
JAN
1960
West Pac
JAN
1961
-
AUG
1961
West Pac
JAN
1963
-
JAN
1964
West Pac-Viet Nam
MAY
1963
-
FEB
1964
West Pac
MAY
1963
-
FEB
1964
West Pac
JUN
1963
-
JAN
1964
West Pac
AUG
1966
-
DEC
1966
West Pac
JAN
1967
-
OCT
1967
West PAC
JAN
1967
-
JUN
1967
West Pac
JAN
1968
-
JAN
1968
West Pac
FEB
1968
-
SEP
1968
West PAC
JUN
1968
-
AUG
1968
West Pac
FEB
1969
-
OCT
1969
West Pac-Viet Nam
FEB
1969
-
OCT
1969
West Pac
JAN
1970
-
DEC
1970
West Pac-Viet Nam
JUN
1970
-
JUN
1973
West Pac
FEB
1971
-
JAN
1974
West Pac-Viet Nam
JAN
1972
-
JUL
1972
West Pac-Viet Nam
JUN
1972
-
OCT
1972
West Pac-Viet Nam
JUL
1973
-
FEB
1974
West Pac
JAN
1975
-
JUL
1975
West Pac
JAN
1976
-
DEC
1977
West Pac
SEP
1978
-
MAR
1979
West Pac
OCT
1978
-
Shellback Initiation - 3 OCT 1978 - Pacific Ocean
SEP
1981
-
JAN
1982
West Pac
OCT
1981
-
Homeport changed to Oakland CA
NOV
1981
-
JUL
1982
West Pac
FEB
1982
-
Shellback Initiation - 2 FEB 1982 - Indian Ocean
FEB
1982
-
Shellback Initiation - 9 FEB 1982 - Indian Ocean
FEB
1982
-
Shellback Initiation - 26 FEB 1982 - Indian Ocean
FEB
1982
-
Shellback Initiation - 2 FEB 1982 - Indian Ocean
FEB
1984
-
AUG
1984
West Pac-Indian Ocean
FEB
1984
-
AUG
1984
West Pac-Indian Ocean
MAR
1984
-
Shellback Initiation - 4 MAR 1984 - Indian Ocean
JUN
1984
-
Shellback Initiation - 6 JUN 1984 - Indian Ocean
NOV
1985
-
JUN
1986
West Pac
MAR
1987
-
Decommissioned: 31 MAR 1987
AR-7 General Specifications
Class: Vulcan-class repair ship
Named for: Hector
Complement: 1108 Officers and Enlisted
Displacement: 9140 tons
Length: 529 feet 6 inches
Beam: 73 feet 6 inches
Flank Speed: 19 knots
Final Disposition: 20 April 1989 Leased to Pakistan and renamed MOWAIN.
USS HECTOR (AR-7)
Hector (AR-7) a modified Liberty ship was launched 11 November 1942 by the Los Angeles Shipbuilding & Drydock Co.; sponsored by Mrs. Schuyler F. Heim; and commissioned 7 February 1944 Comdr. J. W. Long in command.


After shakedown along the West Coast the new repair ship sailed for the Pacific reaching Pearl Harbor 9 April 1944. She remained at Pearl Harbor effecting repairs on various ships primarily landing craft until she departed for Eniwetok 5 June. Arriving there 13 June Hector spent the summer at Eniwetok and then sailed for Ulithi 30 September. Her biggest repair job of the war came to her 27 October at Ulithi as the cruiser Houston torpedoed twice by Japanese submarines [Vol. IV errata: aircraft] was towed alongside. Although hampered by a severe typhoon season which twice sent her out to sea for safety Hector managed to repair Houston by the end of the year besides aiding many other smaller craft.


Hector departed Ulithi 16 February 1945 and 5 days later steamed into Tarragona Leyte Gulf to repair ships as the battle for the Philippines raged. This task completed she returned to Ulithi 30 March and continued on to Saipan 22 May. After the long war ended 1 September Hector remained in the Pacific to prepare various ships for return to the States.


Departing Saipan 21 January 1946 Hector reached Long Beach 3 February. After serving as a repair ship there she sailed for her first WestPac cruise 7 May 1947 thereby settling into a peacetime schedule interrupted 3 years later by the outbreak of war in Korea. Hector sailed into Yokosuka 18 September 1950. From there she continued to Inchon Korea arriving at the scene of a brilliant amphibious operation 25 September. For the remainder of the Korean War Hector alternated repair service along the Korean coast and in Japan with normal duty out of Long Beach.


Thereafter as before the Korean conflict Hector alternated 4 to 6 months of service and exercises along the California coast with 6- and 8-month WestPac cruises. During these cruises the repair ship operating in support and service of the nation's far-flung Pacific and Asian defenses visited such ports as Yokosuka Hong Kong Shanghai Guam and Eniwetok. Serving intermittently as flagship for both Service Squadrons 1 and 3 Hector also was a major participant in the Navy's "People-to-People" program in Asia. Her deployments to the Western Pacific continued into the 1960's.


Hector operated in the Far East from Japan to the Philippines between June 1963 and January 1964. After providing repair services for ships at Long Beach during the remainder of 1964 and the first 6 months of 1965 she underwent a modernization overhaul at Long Beach between July 1965 and February 1966 to increase her repair capabilities. Thence she resumed fleet services out of Long Beach until departing for the Far East 5 August. She arrived Subic Bay later that month and during the next 6 months repaired and serviced ships in the Philippines Taiwan and Japan. She returned to the West Coast in March 1967; and into mid-1967 Hector continued to maintain a high state of readiness and provide repair services at Long Beach.


[Note: The above USS HECTOR (AR-7) history may or may not contain text provided by crew members of the USS HECTOR (AR-7) or by other non-crew members and text from the Dictionary of American Naval Fighting Ships]