For RATING SHIRTS - Click on your Rating Abbreviation below: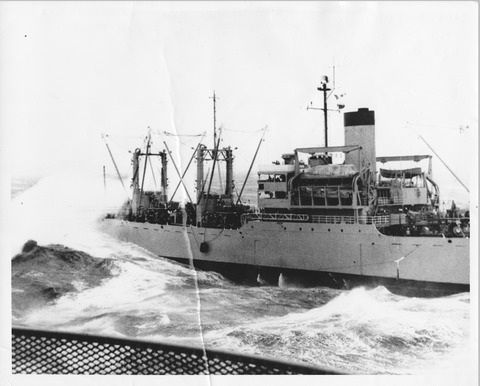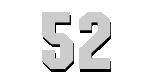 U.S.S. ARCTURUS
(AF-52)

WE FEED THE MEAT TO THE FLEET
Click to view crew list
USS ARCTURUS (AF-52) - an Alstede-class stores ship
In Commission 1950 to 1973
AF-52 Deployments - Major Events
Add a AF-52 Shellback Initiation
Add a AF-52 Deployment - Major Event
Month
Year
to
Month
Year
Deployment / Event
DEC
1941
-
Keel Date: 8 DEC 1941
JUN
1943
-
Launch Date: 12 JUN 1943
FEB
1945
-
Shellback Initiation - 21 FEB 1945 - Atlantic Ocean
JAN
1962
-
MAR
1962
Med Cruise
JAN
1962
-
JAN
1962
Sea Trials
OCT
1962
-
Shellback Initiation - 10 OCT 1962 - Atlantic Ocean
JAN
1964
-
APR
1964
Mediterranean
APR
1964
-
SEP
1964
Cuban Missle Blockade
FEB
1966
-
FEB
1966
Operation Springboard - Caribbean
APR
1966
-
JUN
1966
North Atlantic-Med-Indian Ocean
AUG
1966
-
OCT
1966
Mediterranean
APR
1968
-
JUN
1968
Mediterranean
OCT
1970
-
NOV
1970
Mediterranean
MAY
1971
-
JUL
1971
Mediterranean
SEP
1971
-
DEC
1971
Dry Dock
JAN
1972
-
FEB
1972
Guantanamo Bay
MAR
1972
-
MAY
1972
Inchon Landing
APR
1972
-
MAY
1972
Guantanamo Bay
MAY
1972
-
JUL
1972
Mediterranean
JUN
1972
-
JUL
1972
Mediterranean
MAY
1973
-
Decommissioned: 16 MAY 1973
AF-52 General Specifications
Complement: 64 Officers and Enlisted
Displacement: 6319 tons
Length: 469 feet
Beam: 63 feet
Draft: 26 feet
Flank Speed: 15 Knots
USS ARCTURUS (AF-52)
Golden Eagle (T-AF-52) was laid down under Maritime Commission contract 8 December 1941 by Moore Dry Dock Co. Oakland Calif. launched 15 March 1942; sponsored by Mrs. John B. McKee and delivered to WSA 23 April 1943. As a merchant ship she operated under charter to United Fruit Co. from 1944 to 1946 and to United States Lines from 1947 to 1948. Transferred from the Maritime Commission she was acquired by the Navy 1 March 1950 and assigned to MSTS.
Manned by a civilian crew Golden Eagle operated out of New York carrying supplies to American bases in the North Atlantic Europe and the Mediterranean. During November and December 1950 she deployed to the Mediterranean for provisioning operations and during the first 6 months of 1951 she transported cargo to Bremerhaven and Liverpool. Following a second deployment to the Mediterranean she departed New York 3 August for logistics duty off Thule Greenland. Returning to New York 13 September she resumed transatlantic service the 19th. While steaming to Liverpool 2 January 1952 she participated in the rescue of seamen from the stricken merchant ship Flying Dutchman.
Between 1952 and 1961 Golden Eagle maintained a constant schedule of runs to ports in Western Europe. Operating out of New York Boston Baltimore and Norfolk she steamed to Bremerhaven Liverpool and Rotterdam. During August and September of 1952 and 1953 she supplied ships participating in Operation "Blue Jay" at Thule and cargo runs in the North Atlantic have sent her to Newfoundland Iceland and Baffin Island. In addition to provisioning and cargo duties she carried sealed atomic wastes from Bremerhaven and disposed of the material in the mid-Atlantic while returning to the East Coast.
After returning to New York 10 August 1961 Golden Eagle entered New York Navy Yard 14 August. Renamed Arcturus 18 October she commissioned 18 November Captain M. B. Davis in command. After shakedown in the Caribbean she departed her homeport Norfolk for the Mediterranean in June 1962. While deployed with the 6th Fleet she provisioned 51 ships both at sea and in Spanish and Italian ports. She returned to the Mediterranean in December; and between 1963 and 1965 she has deployed six times to replenish ships of the 6th Fleet.
When not operating in the Mediterranean Arcturus has supported exercises in the Atlantic and the Caribbean. During February 1966 she provisioned ships during Operation "Springboard" in the Caribbean. After deploying to the Mediterranean in April she steamed to the northwestern coast of Europe and touched ports in Holland Germany and Denmark during June. Two months later she departed Norfolk on her 10th deployment to the Mediterranean. At present she continues to support the mighty 6th Fleet and provides valuable aid for the continuing struggle to defend the cause of freedom in that troubled part of the world.


[Note: The above USS ARCTURUS (AF-52) history may or may not contain text provided by crew members of the USS ARCTURUS (AF-52) or by other non-crew members and text from the Dictionary of American Naval Fighting Ships]