For RATING SHIRTS - Click on your Rating Abbreviation below:
Click on your Rating abbreviation above: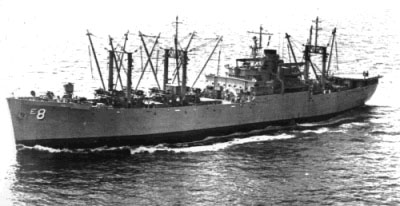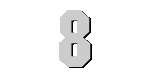 U.S.S. MAUNA LOA
(AE-8)

ALL AHEAD BENDIX
Click to view crew list
USS MAUNA LOA (AE-8) - a Lassen-class ammunition ship
In Commission 1943 to 1971
AE-8 Deployments - Major Events
Add a AE-8 Shellback Initiation
Add a AE-8 Deployment - Major Event
Month
Year
to
Month
Year
Deployment / Event
DEC
1942
-
Keel Date: 10 DEC 1942
APR
1943
-
Launch Date: 14 APR 1943
OCT
1943
-
Commissioned: 27 OCT 1943
MAY
1957
-
Shellback Initiation - 10 MAY 1957 - Atlantic Ocean
MAY
1957
-
Shellback Initiation - 20 MAY 1957 - Atlantic Ocean
MAR
1958
-
Shellback Initiation - 18 MAR 1958 - Atlantic Ocean
JAN
1963
-
JAN
1963
Guantanamo Bay
MAR
1963
-
SEP
1963
Mediterranean
JAN
1964
-
JAN
1964
Guantanamo Bay
JAN
1965
-
JAN
1966
Earned Battle E with Hash Mark
JAN
1966
-
OCT
1968
Guantanamo Bay
JUL
1966
-
JAN
1967
Mediterranean
JUL
1966
-
JAN
1967
Mediterranean
JUL
1967
-
JUN
1968
West Pac-Viet Nam
OCT
1967
-
Shellback Initiation - 30 OCT 1967 - Pacific Ocean
OCT
1967
-
APR
1968
West Pac-Viet Nam
NOV
1967
-
APR
1968
West Pac-Viet Nam
JAN
1969
-
JUL
1969
Mediterranean
FEB
1970
-
SEP
1970
Mediterranean
FEB
1971
-
Decommissioned: 26 FEB 1971
AE-8 General Specifications
Class: Lassen-class ammunition ship
Named for: Mauna Loa
Complement: 280 Officers and Enlisted
Length: 459 feet
Beam: 63 feet
Draft: 25 feet 11 in
Final Disposition: Unknown
USS MAUNA LOA (AE-8)
The second Mauna Loa (AE‑8) was laid down by Tampa Shipbuilding Co., Tampa, Fla., 10 December 1942; launched 14 April 1943; sponsored by Mrs. Robert E. Friend; and commissioned 27 October 1943, Comdr. George D. Martin in command.


After shakedown in the Chesapeake Bay, Mauna Loa loaded on 5,600 tons of ammunition at Norfolk and departed Hampton Roads, Va., 19 December with a stopover at San Francisco for 2 days, arriving Pearl Harbor 17 January 1944. Assigned to the service force, on 1 February she continued on to the Marshalls escorted by Manlove (DE‑36), reaching Majuro 7 days later to begin rearming the fleet.


On 9 February a near disaster occurred while Mauna Loa was supplying Pennsylvania (BB‑38) with gunpowder. With the men on Mauna Loa moving the powder containers over faster than they could be removed to the magazines of the battleship, the cans gradually piled up to more than a hundred on Pennsylvania's forward deck. At 1635 a flash of flame leaped out across her deck, accompanied. by a dull boom-one of the cans had exploded,


Grains of burning powder were hurled about, many of them steaking down Mauna Loa's open hold. Without a moment's hesitation, Boatswain F. B. Wilson seized a hose and turned it on the burning can. This stream of water checked the fire until Pennsylvania's men could get the can over the side before it ignited the others. Two of Pennsylvania's men suffered broken legs and the man handling the powder can was blinded. Courageous performance of their duties under such hazardous conditions had become mere routine to the officers and men of the ammunition ship.


On 2 March Mauna Loa sailed for the west coast, via Pearl Harbor, arriving San Francisco the 21st to replenish her cargo of ammunition. She got underway 10 April again for the South Pacific, her destination being the New Hebrides. She reached Espiritu Santo 28 April for a month of operations, then proceeded to Eniwetok, Marshalls, where from 13 June to 23 July she supported the Marianas operation.


After a return trip to San Francisco, on 8 September Mauna Loa entered the Kossol Passage, Palaus, in company with Shasta (AE‑6) and McCoy Reynolds (DE-440). She then began a 24‑hour‑a‑day rearming of the 3d Fleet, while swept mines exploded all around the anchorage. After an unidentified plane strafed her during the night of 19 September while Portland (CA‑33) was alongside, night operations were halted.


By November she was en route to the Carolines, arriving Ulithi the 30th. Mauna Loa remained there until the beginning of the Okinawa campaign. On 13 March 1945 she departed Ulithi with TG 50.8 for 5 successful months on the line, as it came to be termed, replenishing some 99 ships underway. The Japanese capitulation 14 August found her at San Pedro, Philippines.


Mauna Loa departed San Pedro for the west coast 4 October, arriving Tiburon, Calif., the 21st. She moved up to Bremerton, Wash., 12 November. She then entered the Pacific Reserve Fleet at San Diego 15 May 1946 and decommissioned 2 June 1947.


Mauna Loa recommissioned 31 January 1955, Capt. Elgin B. Hurlbert in command, and departed San Diego 16 March for the east coast. After docking at Norfolk Naval Shipyard for alterations, she began refresher training out of Newport, R.I., 8 September; then served out of Earle, N.J., through the end of the year.


On 5 January 1956 Mauna Loa departed Earle with Mine Division 81 for Europe, arriving Naples, Italy, the 24th. The ammunition ship operated with the 6th Fleet in the Mediterranean until 28 May when she steamed from Tangiers for home. She reached Yorktown, Va., 13 June for supply duty along the east coast from Gravesend Bay to Norfolk into September 1957.


On 27 September she again got underway from Earle for another tour in the Mediterranean until her return to Norfolk 17 November for 2d Fleet operations. From 1 February to 27 June 1958 Mauna Loa made a third visit to the Mediterranean, returning to New York 7 July. She shifted to Beaumont, Tex., 15 September for inactivation and 16 December again decommissioned this time entering the Atlantic Reserve Fleet at Orange, Tex.


After temporarily joining the National Defense Reserve Fleet at Philadelphia 12 November 1960, Mauna Loa was reacquired and recommissioned the third time 27 November 1961, Capt. Vernon P. O'Neil in command. She sailed from Philadelphia 8 October for her home port, Bayonne, N.J.


On 15 January 1962 the ammunition ship got underway from Norfolk for shakedown off Guantanamo Bay, Cuba, into late February. For the next 7 years Mauna Loa continued a pattern of upkeep and supply service along the east coast out of Norfolk and Earle, interspersed with training cruises and exercises in the Caribbean.


She departed Bayonne 9 October 1967 for a new and vital mission, supply operations off South Vietnam. She transited the Panama Canal the 16th on her way to the Pacific, and soon thereafter arrived off the troubled Southeast Asian area to begin service to the fleet fighting to repel Communist aggression. She continues this important duty into 1969.


Mauna Loa received three battle stars for World War II service.


[Note: The above USS MAUNA LOA (AE-8) history may, or may not, contain text provided by crew members of the USS MAUNA LOA (AE-8), or by other non-crew members, and text from the Dictionary of American Naval Fighting Ships]