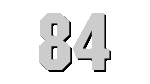 U.S.S. SHAMROCK BAY
(CVE-84)

MIGHTY ROCK
U.S.S. SHAMROCK BAY (CVE-84) Crew Photos
To add your CVE-84 photos:

Click on your Last Name on the CVE-84 Crew Roster
Click on any photo below to view larger image
THUMBNAIL
YEAR
DESCRIPTION
1943
Skipper and shipmates on leave looks like someone had a few to many cold ones!
1943
Seamen Carnago and Kimerle s write up in the Herrin Illinois Journal
1943
Lower two photo taken in Baker s shop. My dad (skipper) came from a family of bakers. Upper right from my Uncle John in Alaska
1943
Picture of a
1944
Cross the Equator from
1944
More of crossing the Equator!!
1944
Crew picture on ship but I am not able to ID my dad if he is on this one. These are all young kids..
1944
Upper left is a picture of my Dad. Both my Mom and Grandma displayed this so proudly.