For RATING SHIRTS - Click on your Rating Abbreviation below: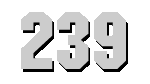 U.S.S. GAYETY
(AM-239)


U.S.S. GAYETY (AM-239) Crew Photos
To add your AM-239 photos:

Click on your Last Name on the AM-239 Crew Roster
Click on any photo below to view larger image
THUMBNAIL
YEAR
DESCRIPTION
1952
USS Gayety AM-239. Home port: Minecraft Base Charleston SC. - Steel hull; big trip to Quebec Canada 1952 great time there.