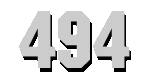 U.S.S. STURDY
(MSO-494)

ETERNAL VIGILANCE
Click to view crew list
USS STURDY (MSO-494) - an Aggressive-class minesweeper
In Commission 1957 to 1972
MSO-494 Deployments - Major Events
Add a MSO-494 Shellback Initiation
Add a MSO-494 Deployment - Major Event
Month
Year
to
Month
Year
Deployment / Event
OCT
1954
-
Keel Date: 15 OCT 1954
JAN
1956
-
Launch Date: 28 JAN 1956
OCT
1957
-
Commissioned: 23 OCT 1957
SEP
1961
-
MAR
1962
Mediterranean
JAN
1963
-
JUN
1964
Cuban Missle Blockade
MAR
1965
-
APR
1965
NASA Space Program - Gemini III
JUN
1965
-
NOV
1965
Mediterranean
JUL
1972
-
Decommissioned: 1 JUL 1972
MSO-494 General Specifications
Complement: 74 Officers and Enlisted
Displacement: 775 tons
Length: 172 feet
Beam: 36 feet
Draft: 10 feet
Flank Speed: 15 knots
USS STURDY (MSO-494)
The third Sturdy (MSO-494) was laid down on 15 October 1954 by Broward Marine Inc. Fort Lauderdale Fla.; launched on 28 January 1956 sponsored by Mrs. Francis P. Whitehair and commissioned on 23 October 1967 Lt. Comdr. Albert T. Sprague III in command.
Sturdy joined the Mine Force Atlantic Fleet at Charleston S.C. on 13 November 1957 and completed fitting out and sea trials. She held her shakedown cruise in January and February 1958 off Guantanamo Bay Cuba. Upon returning to Charleston she operated from there until January 1959 when she was deployed to the Mediterranean as a unit of the 6th Fleet. She participated in various exercises with fleet units of the North Atlantic Treaty Organization countries and visited ports in Spain France Italy Corsica Malta and Gibraltar before returning to her home port on 30 May 1959.
Sturdy conducted training exercises and test operations along the coast until early September when she deployed to the Caribbean. She returned to Charleston on 7 December 1960 and operated from there to the Caribbean for the next 10 months. The minesweeper stood out of Charleston on 11 September 1961 for her second tour with the 6th Fleet which ended on 24 March 1962. In May she participated in an exercise off North Carolina and then moved south off Cape Canaveral to join the recovery forces for Lt. Comdr. Scott Carpenter's space shot on the 24th. Following a yard period from 20 August to 23 October 1962 the minesweeper operated off Guantanamo during the Cuban Crisis. In 1963 Sturdy worked on a test project off Boston in February and was deployed to the Caribbean with her mine division from 29 May to 18 October. She then joined Swerve (MSO-495) on a good will tour to Central America which ended on 8 December 1963. Sturdy was awarded the Battle Efficiency "E" for the fiscal year 1963.
Sturdy conducted tests operations and exercises along the eastern seaboard of the United States and in the Caribbean for the next seven years.
On 28 September 1970 the crew of Sturdy was notified that she was to be decommissioned. The inactivation process was begun on 1 October 1970 and on 1 July 1972 the ship was decommissioned at Charleston. Sturdy was towed to Norfolk by Salinan (ATF-161) and placed in the Inactive Ship Facility there.
Sturdy was still attached to the Atlantic Reserve Fleet in January 1974. Sturdy was stricken from the Navy List 1 September 1977 and sold 1 April 1987 for scrapping.


[Note: The above USS STURDY (MSO-494) history may or may not contain text provided by crew members of the USS STURDY (MSO-494) or by other non-crew members and text from the Dictionary of American Naval Fighting Ships]