For RATING SHIRTS - Click on your Rating Abbreviation below: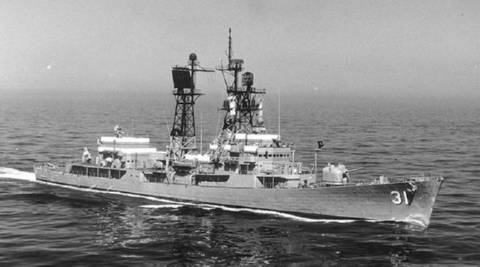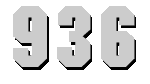 U.S.S. DECATUR
(DD-936)

OUR COUNTRY MAY SHE EVER BE RIGHT
Click to view crew list
USS DECATUR (DD-936) - a Forrest Sherman class destroyer
In Commission 1956 to 1983
DD-936 Deployments - Major Events
Add a DD-936 Shellback Initiation
Add a DD-936 Deployment - Major Event
Month
Year
to
Month
Year
Deployment / Event
SEP
1954
-
Keel Date: 13 SEP 1954
at Bethlehem Steel Corporation Fore River Shipyard Quinc
DEC
1955
-
Launch Date: 15 DEC 1955
DEC
1956
-
Commissioned: 7 DEC 1956
FEB
1958
-
AUG
1958
Mediterranean
NOV
1960
-
Shellback Initiation - 8 NOV 1960 - Indian Ocean
NOV
1960
-
Shellback Initiation - 8 NOV 1960 - Indian Ocean
OCT
1961
-
OCT
1961
Recovered first orbital space craft . Project Mercury unmanned
OCT
1962
-
OCT
1962
Cuban Missle Blockade
OCT
1962
-
DEC
1962
Cuban Missle Blockade
MAR
1963
-
AUG
1963
Mediterranean
JUN
1983
-
Decommissioned: 30 JUN 1983
DD-936 General Specifications
Class: Forrest Sherman class destroyer
Named for: Stephen Decatur
Final Disposition: Disposed of in support of Fleet training exercise 21 July 2004
USS DECATUR (DD-936)
The fourth Decatur (DD-936) was launched 16 December 1954 by Bethlehem Steel Co. Quincy Mass.; sponsored by Mrs. W. A. Pierce and Mrs. D. J. Armsden descendants of Commodore Decatur and commissioned 7 December 1956 Commander J. J. Skahill in command.
Decatur sailed from Newport 3 September 1957 to take part in NATO Operation "Strikeback " calling at Largs and Rosyth Scotland before returning to Newport 22 October. She served on local operations until 1 February l 958 when she sailed to the Mediterranean for a tour of duty with the 6th Fleet. She returned to her home port 28 August for east coast operations.
She returned to the Mediterranean for duty between 7 August 1959 and 26 February 1960 then joined in antisubmarine exercises and a midshipman cruise in the Atlantic between March and September. On 6 September Decatur sailed on a cruise which took her north of the Arctic Circle through the Mediterranean and the Suez Canal into the Arabian Sea and Indian Ocean and back to the Mediterranean where she operated with the 6th Fleet. The destroyer returned to Newport in mid-December.


[Note: The above USS DECATUR (DD-936) history may or may not contain text provided by crew members of the USS DECATUR (DD-936) or by other non-crew members and text from the Dictionary of American Naval Fighting Ships]