For RATING SHIRTS - Click on your Rating Abbreviation below: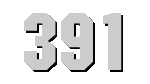 U.S.S. HENLEY
(DD-391)


Click to view crew list
DD-391USS Henley
USS Henley was built at Mare Island Navy Yard in California and commissioned in 1937. She was sent to operate with the Pacific Fleet, doing training and other operations until the early 1940s. She was then sent on to Pearl Harbor, where she was moored during the December 1941 attacks by the Japanese. Henley engaged several enemy submarines and aircraft after the raid began, helping to drive off Japanese forces. In the following weeks, she was put to work on escort duties and patrols like many destroyers in the Pacific War. She was responsible for rescuing the Neosho survivors in the Battle of Coral Sea during May 1942.
In August, USS Henley went on to help with Guadalcanal and Tulagi before being sent to Australia and New Guinea to protect the Allied lodgement. She remained in the South and Western Pacific assisting with various operations through 1943, including the occupation of Trobriand and the landings at Finschafen in September of that year. In October 1943, USS Henley was doing an anti-submarine sweep of the area near Finschafen, New Guinea, when she was torpedoed by RO-108, a Japanese submarine. Subsequently, USS Henley sank and lost several of her crewmen in the process.
DD-391 Deployments - Major Events
DD-391 General Specifications
Class: Bagley-class destroyer
Named for: Robert Henley
Complement: 158 Officers and Enlisted
Displacement: 2245 tons
Length: 341 feet 8 inches
Beam: 35 feet 6 inches
Flank Speed: 38 Knots
Range: 6500 Nautical Miles
Final Disposition:Sunk by torpedo from I-19 on 19 October 1942 (all hands sa