For RATING SHIRTS - Click on your Rating Abbreviation below: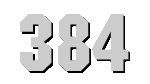 U.S.S. DUNLAP
(DD-384)


Click to view crew list
DD-384 USS Dunlap
USS Dunlap was built at New York City, New York and commissioned in June 1937. She was in service in the Atlantic and Pacific prior to the breakout of the Pacific War, and then mainly in the Pacific once conflict began. USS Dunlap participated in various carrier raids throughout February of 1942 and then operated in the Hawaiian Islands for the majority of the rest of that year. She was transferred to the South Pacific in late 1942, where she took part in the Battle of Vela Gulf, which was a huge success, in August 1943. She remained there until 1943 when she served in the Aleutians and the Marshalls.
USS Dunlap was then sent to the Indian Ocean in 1944 and spent most of her service in the Central Pacific through the end of the war. She was involved in many bombardments and raids of Japanese islands and bases in the area, including the Leyte invasion. The surrender of the Japanese at the Bonin Islands occurred on her deck. She visited Texas for Navy Day celebrations in October 1945, after the war. USS Dunlap was then decommissioned in December 1945 and sold in December 1947 for scrapping.
DD-384 Deployments - Major Events
DD-384 General Specifications
Class: Mahan-class destroyer
Named for: Robert H. Dunlap
Complement: 158 Officers and Enlisted
Displacement: 1490 tons
Length: 341 feet 4 inches
Beam: 35 feet
Flank Speed: 37 knots
Final Disposition: Sold 31 December 1947