For RATING SHIRTS - Click on your Rating Abbreviation below: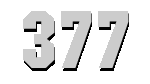 U.S.S. PERKINS
(DD-377)


Click to view crew list
DD-377 USS Perkins
USS Perkins was built at Puget Sound in Bremerton, Washington, and commissioned in September 1936. She was sent to operate with the Scouting Force and Battle Force, working in Pacific waters. After the war began, Perkins was sent for escort service and then to the South Pacific to defend Australia and New Zealand. In May 1942, she was involved in the Battle of the Coral Sea. She was also present in Sydney Harbor when it was attacked by midget submarines sent by Japanese forces. She remained in the South Pacific through August, and was then returned to Hawaii for repairs before taking part in the Guadalcanal campaign, including the Battle of Tassafaronga.
USS Perkins continued service in the Guadalcanal area through May 1943 before heading to New Guinea for offensive operations against the Japanese that were positioned on the north shore. She was involved in the conflict at Finschafen in August of 1943, and used her guns in the fight. She was also responsible for screening invasion shipping during this campaign. In November 1943, she was at sea off Northeastern New Guinea when her vessel was rammed and sunk by Duntroon, an Australian troop ship. Four crew members were killed in this accident.
DD-377 Deployments - Major Events
DD-377 General Specifications
Class: Mahan-class destroyer
Named for: George Hamilton Perkins
Complement: 158 Officers and Enlisted
Displacement: 1500 tons
Length: 341 feet 4 inches
Beam: 35 feet
Flank Speed: 37 kn
Final Disposition: Sunk following enemy action 7 December 1944