For RATING SHIRTS - Click on your Rating Abbreviation below: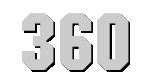 U.S.S. PHELPS
(DD-360)

GREYHOUND OF THE SEAS
Click to view crew list
DD-360 USS PHELPS
USS Phelps received its name in honor of Rear Admiral Thomas Stowell Phelps. The Navy brought her into service upon her commission in February 1936. After shakedown, the ship reported to the Pacific where she remained for several years. The ship was in port at Pearl Harbor on December 7, 1941, when the Japanese attacked. She received no damage and was able to bring down at least one enemy plane. Early 1942 saw her working with the USS Saratoga during the Battle of the Coral Sea. She also took part in the Battle of Midway.
USS Phelps helped with the invasions of Guadalcanal and Tulagi in August 1942. In May 1943, the ship participated in the retaking of Attu and Kiska in the Aleutian chain. Moving to the south, she provided screening during the invasions of Makin Island, the Gilberts, Kwajalein, the Marshalls, and Saipan. During the Saipan campaign, the ship received damage from Japanese coastal artillery. She transferred to Atlantic operations after this. After a retrofit, she completed the war by providing escort between the US and the Mediterranean Sea. The Navy decommissioned her in November 1945 and sold her scrap in August 1947. She earned twelve battle stars during her service.
DD-360 Deployments - Major Events
DD-360 General Specifications
Class: Porter-class destroyer
Named for: Thomas Stowell Phelps
Complement: 276 Officers and Enlisted
Displacement: 1805 tons
Length: 380 feet 6 inches
Beam: 36 feet 2 inches
Flank Speed: 37 knots
Final Disposition: Sold 10 August 1947 scrapped