For RATING SHIRTS - Click on your Rating Abbreviation below: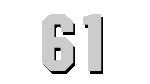 U.S.S. MANILA BAY
(CVU-61)


Click to view crew list
Manila Bay is a Casablanca-class escort carrier was launched and commissioned in 1943 in Vancouver, Washington.
Service History
Manila Bay's first duty was to sail to Pearl Harbor to pick up damaged planes and return them to San Diego. She returned to Hawaii for training and then sailed to provide support for the invasion on the Marshall Islands. She assisted in air and antisubmarine patrols, participating in many missions in the Marshalls.
In the spring of 1944, she assisted in airstrikes on New Ireland then participated in an offensive designed to neutralize the Japanese-ruled islands. From here, she continued to New Guinea. She launched air patrols over many installations of Japanese forces.
After an overhaul, she returned to the South Pacific to the Mariana Islands, participating in the Battle of the Philippine Sea. She was attacked by enemy fire in Saipan, though she escaped substantial harm. She participated in the invasion of Leyte Gulf, providing ground support and air cover during the first few days of the invasion.
Later she participated in the Battle of Surigao Strait, the Battle of Samar, and the Mindoro invasion, playing key supportive roles in all. She also participated in occupation operations in Hokkaido, Japan. Finally, she participated in Magic Carpet duty, ferrying servicemen from overseas. She was sold for scrap in 1959.
CVU-61 Deployments - Major Events
CVU-61 General Specifications