For RATING SHIRTS - Click on your Rating Abbreviation below: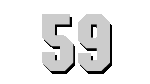 U.S.S. MISSION BAY
(CVU-59)


Click to view crew list
Mission Bay is a Casablanca-class escort carrier that was launched and commissioned in 1943. Her namesake is Mission Bay, California, which is located in the San Diego area.
Career Summary
Mission Bay spent her first three years of service in the Eight Fleet of the US Navy. She sailed from the West Coast to her new home in Portsmouth, Virginia and got right to work conducting convoy and antisubmarine missions in Morocco. After this mission, she sailed to New York to pick up airplanes to transport to India. She made several more trips to Africa, including North and West Africa throughout the year, participating in antisubmarine missions along the way. When she returned, she sailed to Florida and the Caribbean to participate in several exercises.
She participated in antisubmarine patrols in the North Atlantic for Operation Teardrop. After her part of the mission was completed, she sailed for the Caribbean and Guantanamo Bay. She then participated in training missions along the East Coast until the surrender of the Japanese.
After her service, she was decommissioned and placed in the Atlantic Reserve Fleet from 1946 to 1958. After almost a decade in the reserve fleet, she redesignated a utility aircraft carrier in 1955. In 1959, she was sold for scrap.
CVU-59 Deployments - Major Events
CVU-59 General Specifications