For RATING SHIRTS - Click on your Rating Abbreviation below: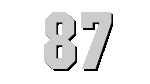 U.S.S. STEAMER BAY
(CVHE-87)


Click to view crew list
Built in 1943, USS Steamer Bay ( CVHE-87) was a Casablanca class escort carrier. She was launched and commissioned in 1944 and underwent sea trials in Puget Sound before sailing to San Diego.
Replacement and Cargo Duties
Her first task was to carry men and aircraft to New Hebrides. Upon her arrival, she unloaded her cargo and returned to San Diego. She made this trip again a month later, this time to the Marshall Islands. After dropping off her cargo, she returned to Pearl Harbor, to once again load cargo including seventy-two planes. The carrier supplied aircraft and pilots to operations in Palau and Philippine Islands.
Battle Service
Steamer Bay was one of six escort carriers sent to support the Lingayen Landings. The group was the target of air attack and one was eventually sunk. Two others sustained serious damage. Steamer Bay remained in the Philippines until early 1946.
She left in early February to assist with the invasion of Iwo Jima. She helped provide air cover and support for the landings of the troops to the Japanese basis. Later, she joined another fleet to help neutralize airfields of Sakishima Gunto. She then assisted in air strikes of the area.
She finally helped the Logistics Support Group with resupplying the carriers, until she returned to San Diego. When the war ended, she was refitted with additional bunks. She then set sail to bring troops home from Pacific bases. For her service, she received six battle stars.
She was assigned to the Pacific Reserve Fleet in 1946 and then placed out of commission in 1947. In 1959, she was sold for scrapping.
CVHE-87 Deployments - Major Events
CVHE-87 General Specifications