For RATING SHIRTS - Click on your Rating Abbreviation below: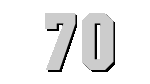 U.S.S. FANSHAW BAY
(CVE-70)


Click to view crew list
USS Fanshaw Bay (CVE-70) was a Casablanca-class aircraft carrier whose successful efforts earned her five battle stars and a Presidential Unit Citation for World War II service. Her battle highlights were as follows:
June 15, 1944: During the invasion of Saipan, Fanshaw Bay narrowly avoided a torpedo but was hit by a bomb after she was targeted by more than seventy Japanese planes. Of her crew, fourteen were killed and twenty-three wounded. The damage was controlled, but she was sent to Pearl Harbor for repairs.
Sept. 16, 1944: Her planes provided air cover for the rescue of a downed pilot off the coast of Wasile Bay.
Oct. 25, 1944: In the Battle of Samar, which was part of the Battle for Leyte Gulf, Fanshaw Bay launched planes for antisubmarine missions, observation, drops of psychological warfare material, and support of on-shore troops. Japanese cruisers hit her three times. She survived the attacked and avoided another torpedo, but four of her crew was killed and four wounded, and she needed repair again; another American ship was sunk during the battle.
March 25, 1945: The carrier's planes flew in pre-invasion attacks on Okinawa.
Summer 1945: She took part in the occupation of Japan.
Fanshaw Bay was sold for scrap in 1959.
CVE-70 Deployments - Major Events
Add a CVE-70 Shellback Initiation
Add a CVE-70 Deployment - Major Event
Month
Year
to
Month
Year
Deployment / Event
JAN
1943
-
MAY
1945
Saipan Okinawa Morati Guadalcanal Leyte Gulf
MAR
1943
-
AUG
1943
Leyte Gulf
MAY
1943
-
Keel Date: 18 MAY 1943
at Kaiser Shipyards
NOV
1943
-
Launch Date: 1 NOV 1943
DEC
1943
-
Commissioned: 9 DEC 1943
SEP
1944
-
Shellback Initiation - 14 SEP 1944 - Pacific Ocean
AUG
1946
-
Decommissioned: 14 AUG 1946
CVE-70 General Specifications
Class: Casablanca-class escort carrier
Complement: 764 Officers and Enlisted
Displacement: 7800 tons
Length: 512 feet 3 inches
Beam: 65 feet 2 inches
Draft: 22 feet 6 in
Range: 10 240 Nautical Miles
Final Disposition: Sold for scrap 26 September 1959