For RATING SHIRTS - Click on your Rating Abbreviation below: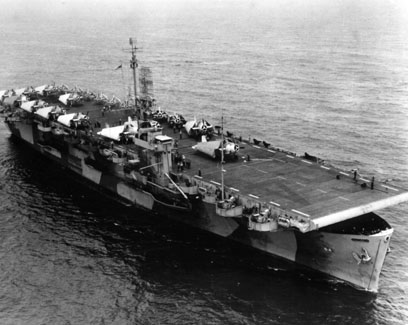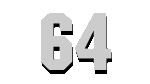 U.S.S. TRIPOLI
(CVE-64)

WE DONT LOOK BACK
Click to view crew list
Named for the port city of Tripoli successfully invaded by the US in 1805, USS Tripoli was commissioned on Oct. 31, 1943. After an accidental fire and subsequent repairs, the ship was sent to the Atlantic Fleet. She began patrolling near the Cape Verde Islands to disrupt German submarine operations.
The ship had encounters with U-boats for the next few months. In June 1944, the ship was used for carrier qualification training. At the beginning of August, the ship was sent to Brazil to operate against German marine targets in the southern Atlantic. They participated in several hunt and kill missions to find and destroy U-boats.
At the end of 1945, Tripoli reported to the Pacific for transport and training operations. She made a ferrying trip to Roi, in the Marshall Islands, with fighters and bombers aboard. Her training operations continued off of the Hawaiian Islands until the fall of 1945. She was then sent to help transport US troops home in operation "Magic Carpet".
Her Fate
She was decommissioned in May 1946. But, she reentered service in January 1952 due to the Korean War. She conducted dozens of transport voyages over the next few years. She was formally decommissioned for the second time in 1959.
CVE-64 Deployments - Major Events
Add a CVE-64 Shellback Initiation
Add a CVE-64 Deployment - Major Event
Month
Year
to
Month
Year
Deployment / Event
AUG
1942
-
JAN
1954
North Atlantic-Med-Indian Ocean
AUG
1944
-
NOV
1944
North Atlantic
DEC
1944
-
SEP
1945
From Atlantic to Pacific Theatre
JAN
1952
-
FEB
1952
Mediterranean
APR
1952
-
MAY
1952
North Atlantic-Med-Indian Ocean
MAY
1958
-
JUN
1958
Mediterranean-Lebanon
JAN
1979
-
AUG
1981
West Pac-Indian Ocean
CVE-64 General Specifications