For RATING SHIRTS - Click on your Rating Abbreviation below: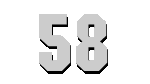 U.S.S. CORREGIDOR
(CVE-58)


Click to view crew list
USS Corregidor started out as Auguilla Bay. She was then renamed Corregidor and launched in 1943. The Navy acquired her and she was formally commissioned as CVE-58 on Aug. 31, 1943. The name Corregidor came from the name of the fortress in Manila Bay where American and Filipino forces were overwhelmed by Japanese invader sin May 1942. Over the next few months, the ship participated in the operations at the Gilbert Islands and for the invasion of Kwajalein.
After that she went to Guadalcanal and provided air cover for landings on Emirau Island, Hollandia and Saipan. In July of 1944, she provided bombardments of Guam and then air support for the invasion. At that point, she went back to San Diego for an overhaul.
Returning in October, Corregidor undertook a hunter-killer mission near the Hawaiian Islands. Early the next year, the ship patrolled the waters between Hawaii and Eniwetok to protect shipping. She also conducted antisubmarine operations off of Eniwetok and Japanese held islands in the Marshalls.
Up until the end of the war, the ship was then assigned duty as a training ship in Hawaii. Alternating training, she also carried home troops to San Diego. She was put in reserve in July 1946. She returned to duty in May 1951 as a transport ship for aircraft and men. After a brief stint in the Mediterranean the ship was decommissioned in September of 1958.
CVE-58 Deployments - Major Events
Add a CVE-58 Shellback Initiation
Add a CVE-58 Deployment - Major Event
Month
Year
to
Month
Year
Deployment / Event
AUG
1943
-
NOV
1945
ww2
NOV
1943
-
DEC
1943
Middle Pacific
NOV
1943
-
Shellback Initiation - 17 NOV 1943 - Pacific Ocean
NOV
1943
-
Shellback Initiation - 15 NOV 1943 - Pacific Ocean
NOV
1943
-
Shellback Initiation - 15 NOV 1943 - Pacific Ocean
MAY
1951
-
MAY
1951
Recommisioned for Korea
NOV
1955
-
JAN
1956
S.A. VAN EVRY
FEB
1957
-
Shellback Initiation - 8 FEB 1957 - Pacific Ocean
MAR
1957
-
Shellback Initiation - 20 MAR 1957 - Pacific Ocean
CVE-58 General Specifications