For RATING SHIRTS - Click on your Rating Abbreviation below: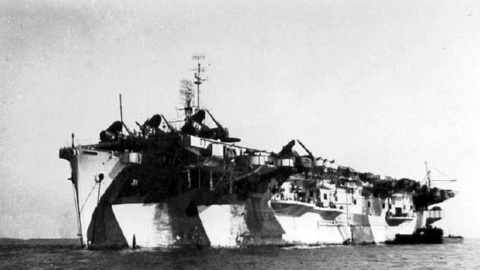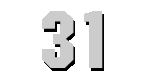 U.S.S. PRINCE WILLIAM
(CVE-31)


Click to view crew list
USS Prince William was named for an inlet on the Gulf of Alaska. The ship was built at Tacoma Washington and commissioned as ACV-31 in April 1943. Her first duty after shakedown was to help ferry troops and aircraft to the forward areas.
In July 1943, she was re-designated CVE-31. She continued operating between the US west coast and islands in the Pacific. Some of her common ports of call were Samoa, Espiritu Santo, Canton Island and New Caledonia. She continued this through spring of 1944. After returning from a trip to Australia, she was sent to the Atlantic fleet.
In the Atlantic, Prince William was given a dual role. She continued ferrying cargo and troops, but only to Africa this time. But she was also given the duty of training new pilots. She alternated this until June of 1945. At that time, she went back to the Pacific Fleet via the Panama Canal.
There she took up carrying troops and equipment from the west coast to Hawaii again. After the war ended, she did the opposite, carrying troops and equipment home during operation "Magic Carpet". She was formally decommissioned in August 1946. She was struck from the Navy list in March 1959.
CVE-31 Deployments - Major Events
Add a CVE-31 Shellback Initiation
Add a CVE-31 Deployment - Major Event
Month
Year
to
Month
Year
Deployment / Event
MAY
1942
-
Keel Date: 18 MAY 1942
AUG
1942
-
Launch Date: 23 AUG 1942
AUG
1942
-
SEP
1943
Middle Pacific
APR
1943
-
Commissioned: 9 APR 1943
AUG
1943
-
Shellback Initiation - 22 AUG 1943 - Pacific Ocean
AUG
1943
-
Shellback Initiation - 22 AUG 1943 - Pacific Ocean
AUG
1943
-
Shellback Initiation - 22 AUG 1943 - Pacific Ocean
JAN
1945
-
Shellback Initiation - 9 JAN 1945 - Atlantic Ocean
AUG
1946
-
Decommissioned: 29 AUG 1946
CVE-31 General Specifications
Complement: 890 Officers and Enlisted
Displacement: 9800 tons
Length: 495.66 feet
Beam: 69.5 feet
Draft: 26 feet
Flank Speed: 18 knots