For RATING SHIRTS - Click on your Rating Abbreviation below: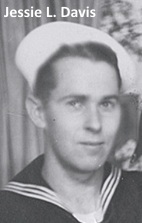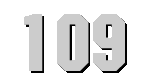 U.S.S. CAPE GLOUCESTER
(CVE-109)


Click to view crew list
USS Cape Gloucester (CVE-109)
USS Cape Gloucester was originally commissioned as the Willapa Bay, but her name was changed in April 1944. She launched from Tacoma, Washington in September of that year and headed to join the Pacific Fleet. She underwent training at Pearl Harbor, and was then sent on to Leyte in the Philippines in June of 1945, where she joined the 3rd Fleet.
The vessel's aircraft was responsible for air patrol and combat fighting off Okinawa, defending against suicide planes that were attempting to attack U.S. minesweepers. The vessel was then involved in air raids and reconnaissance missions that involved photographing the airfields and shipping areas along the China coast.
The vessel's planes were responsible for damaging a 700-ton cargo ship and taking down many Japanese planes during this time. After this, she aided in recovering Allied troops from Kyushu prison camps and then was involved in returning servicemen home from Okinawa and Pearl Harbor.
She eventually returned to Washington in May of 1946, where she was decommissioned and put into the reserve fleet. She was reclassified in 1955 as CVHE-109 and then reclassified again as AKV-9 in 1959. The USS Cape Gloucester earned one battle star for her service in WWII.
CVE-109 Deployments - Major Events
CVE-109 General Specifications
Class: Commencement Bay-class escort carrier
Complement: 1066 Officers and Enlisted
Displacement: 10900 tons
Length: 557 feet
Beam: 75 feet
Draft: 32 feet
Final Disposition: Sold and scrapped