For RATING SHIRTS - Click on your Rating Abbreviation below: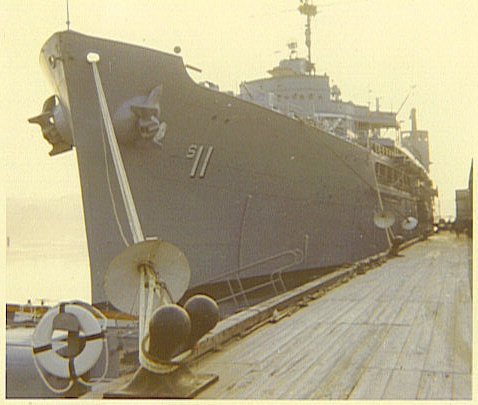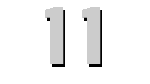 U.S.S. FULTON
(AS-11)

THE CAN DO SHIP
Click to view crew list
USS FULTON was the first of the Fulton class submarine tenders built in the 1940s. USS Fulton was named for Robert Fulton (1765 - 1815) an American inventor credited with the development of the steamboat. Fulton built the Nautilus, the first succesful submarine, while in France in the late 1790s.
Fulton's keel was laid in the Mare Island Naval Ship, north of San Francisco, California on 19 July 1939. She was launched, 27 December 1940 and after fitting out was commissioned USS Fulton (AS-11) on 12 September 1941. Underway on off the West Coast of the U.S. on 7 December, 1941, USS Fulon transited through Panama, Nicaragua and the Galapagos Islands, providing material support to US Naval installations and seaplanes bases.
As 1942 progressed Fulton steamed from San Deigo to Pearl Harbor where she supported the U.S. submarine forces as they pressed forward against the Japanese with their initial war patrols. June 1942 brought the battle of Midway. The United States Carrier task force commanded by Admirals Flecther and Spruance defeated Admiral Yamamotos forces, but lost the U.S. Carrier Yorktown. USS Fulton carried Yorktown survivors to Pearl Harbor after the battle.
USS Fulton advanced to Midway Island in the Summer of 1942 and then on to Brisbane, Australia. Fulton spent nearly a year, Novemeber 1942 to October 1943 in Australia, providing maintenance and technical support to Allied naval commands. As the "front" of the war advance towards the Japanese home Islands, Uss Fulton advanced her station to Milne Bay, New Guinea, again providing any needed support from October 1943 to March 1944. On a war time footing and based over seas for over three years (December 1941 to March 1944) Fulton sailed for re-fit on the West Coast of the United States.
After re-fit, USS Fulton resumed duties supporting the US Navy Submarine Force effort to finish off the Japanese. During the last 16 months of World War II, Fulton went where needed - Pearl Harbor, Midway, Saipan and Guam. The end of the war in August 1945 had her returning to the U.S. for overhaul, then back to Pearl Harbor in early 1946.
June 9, 1946 Fulton sailed to Bikini Atoll to support the submarines involved in the testing of Atomic bombs. When the testing concluded Fulton returned to the west coast. On 3 April 1947, at the Mare Island Navy Yard where she was constructed, Fulton was decommisioned and placed in reserve.
With the Korean War, Fulton's services were again required. She was recommisioned on 10 April 1951. Transiting the Panama Canal, Fulton arrived in her new home port of New London, CT in March 1951. She susequently spent the next six years on the Western side ot the North Atlantic, ranging from Iceland to the Carribbean, tending a U.S. Submarine force that was evolving from the diesel boats of WWII, through the stream lined Guppys to nuclear powered subs.
In late 1957 USS Fulton sailed on a North Atlantic deployment, participating in Operation Natoflex, and visiting ports of call Rothesay, Scotland, and Portland, England. The 1960's were spent as much of the 1950's were, supporting the Submarine forces based at New London, with occasinal sailings to Western Atlantic locales for operations.
AS-11 Deployments - Major Events
Add a AS-11 Shellback Initiation
Add a AS-11 Deployment - Major Event
Month
Year
to
Month
Year
Deployment / Event
DEC
1940
-
Launch Date: 27 DEC 1940
SEP
1941
-
Commissioned: 12 SEP 1941
DEC
1941
-
JAN
1942
Panama - Nicaragua - Galapagos Islands
JUN
1942
-
JUN
1942
Rescue of Yorktown survivors at WWII Battle of Midway
OCT
1943
-
MAR
1944
Milne Bay - New Guinea
MAR
1944
-
Shellback Initiation - 22 MAR 1944 - Pacific Ocean
JUN
1946
-
AUG
1946
Atomic Bomb tests at Bikini Atoll
APR
1947
-
Decommissioned - 3 April 1947
APR
1951
-
Recommisioned - 10 April 1951
JAN
1960
-
JAN
1964
North Atlantic
OCT
1962
-
OCT
1962
Cuban Missle Blockade
JUN
1964
-
MAY
1968
Caribbean
OCT
1965
-
Shellback Initiation - 14 OCT 1965 - Atlantic Ocean
MAY
1966
-
AUG
1966
Caribbean
JAN
1967
-
APR
1967
Caribbean
JAN
1967
-
APR
1967
Dry Dock
JAN
1967
-
APR
1967
Dry Dock
SEP
1967
-
Shellback Initiation - 3 SEP 1967 - Pacific Ocean
APR
1969
-
JUL
1969
Caribbean
APR
1969
-
Shellback Initiation - 23 APR 1969 - Atlantic Ocean
APR
1969
-
Shellback Initiation - 23 APR 1969 - Atlantic Ocean
JAN
1970
-
JUL
1973
Mediterranean
JUN
1972
-
DEC
1972
Mediterranean
JUN
1973
-
DEC
1973
Mediterranean
OCT
1975
-
DEC
1976
Dry Dock
OCT
1975
-
APR
1976
Hopeported, in service, New London, CT
APR
1976
-
OCT
1976
Drydock, Charleston, SC
OCT
1976
-
AUG
1978
Hopeported, in service, New London, CT
AUG
1978
-
SEP
1978
Circumnavigation
JAN
1985
-
MAY
1985
Mediterranean
JAN
1988
-
MAR
1988
Dry Dock
SEP
1991
-
Decommissioned: 30 SEP 1991
AS-11 General Specifications
Class: Fulton-class submarine tender
Named for: Robert Fulton
Complement: 1303 Officers and Enlisted
Displacement: 9250 tons
Length: 529 feet 6 inches
Beam: 73 feet 4 inches
Flank Speed: 18 kn
Final Disposition: Sold for scrap
USS FULTON (AS-11)
The fourth Fulton (AS-11 ) was launched 27 December 1940 by Mare Island Navy Yard; sponsored by Mrs. A. T. Sutcliffe great granddaughter of Robert Fulton; and commissioned 12 September 1941 Commander A. D. Douglas in command.
Underway on her shakedown cruise out of San Diego when the Japanese attacked Pearl Harbor 7 December 1941 Fulton was ordered at once to Panama arriving 9 December. During the next month she established advanced seaplane bases in the Gulf of Fonseca Nicaragua and in the Galapagos Islands then returned to San Diego to prepare for Pacific duty. She tended Pacific Fleet submarines at Pearl Harbor from 15 March 1942 to 8 July putting to sea during the Battle of Midway. She was at Midway until 17 October; and at Brisbane from 9 November. There she established a submarine base and rest camp and in addition to refitting submarines between their war patrols acted as tender to other types of ships. Milne Bay New Guinea was her station from 29 October 1943 until 17 March 1944 when she sailed for a west coast overhaul.
Returning to Pearl Harbor 13 June 1944 Fulton gave her tender services to submarines there for a month then at Midway between 18 July and 8 September and then at Saipan until 25 April 1945. Fulton returned to duty at Pearl Harbor from 7 May to 9 June and then sailed for Guam where she refitted submarines for the last patrols of the war.
After a west coast overhaul Fulton served as tender at Pearl Harbor from February through May 1946 then sailed for Bikini to participate in Operation "Crossroads " atomic weapons tests in the Marshalls that summer. In addition to caring for the six submarines assigned to the project she acted as repair ship for other vessels in the task force. On 18 September 1946 Fulton arrived at Mare Island where she was decommissioned and placed in reserve 3 April 1947.
Recommissioned 10 April 1951 Fulton sailed 3 weeks later for New London her base through 1963. Although her primary assignment was as tender for Submarine Squadron 10 at New London Fulton on occasion relieved the tender Orion (AS-18) stationed at Norfolk and also left New London for exercises from Newfoundland and Iceland to the Caribbean. She first crossed the Atlantic in the fall of 1957 for Operation "Natoflex " visiting Rothesay Scotland and Portland England before returning to New London. A heightening of her responsibility came 1 April 1958 when three nuclear submarines were assigned to her squadron. In August Fulton sailed to New York for the celebration of the arrival of Nautilus ( SSN-571) from her historic submerged passage under the North Pole.
Fulton received one battle star for World War II service.


[Note: The above USS FULTON (AS-11) history may or may not contain text provided by crew members of the USS FULTON (AS-11) or by other non-crew members and text from the Dictionary of American Naval Fighting Ships]