For RATING SHIRTS - Click on your Rating Abbreviation below: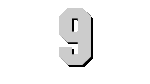 U.S.S. CAPE GLOUCESTER
(AKV-9)


Click to view crew list
Cape Gloucester began her career as Willapa Bay, having her name changed on April 26, 1944. On Sept. 12, 1944, she was launched at Todd-Pacific Shipyards, Inc. in Tacoma, WA. Mrs. R. M. Griffin sponsored her on March 5, 1945. She reported to the Pacific Fleet with Captain J.W. Harris in command.
When training exercises were completed at Pearl Harbor, she cruised to Leyte, Philippines. Arriving on June 29, 1945, she joined the 3rd Fleet. Her aircraft flew combat missions against Japanese suicide planes attacking minesweeping craft performing exercises off eastern Okinawa from July 5 through July 17, 1945. During that time, her planes shot down several Japanese planes and helped damage 700-ton cargo ship. She flew many air raids and took photographs of shipping and airfields along China's coast until August 7.
Cape Gloucester returned to Tacoma, WA on May 22, 1946 after protecting minesweeping operations along Japan's coasts. She flew air raids and helped bring home Allied troops from the prison camps on Kyushu. She returned four times carrying service men from Okinawa and from Pearl Harbor to the west coast. She was decommissioned on Nov. 5, 1946.
Cape Gloucester was awarded one battle star for her service in WWII.
AKV-9 Deployments - Major Events
AKV-9 General Specifications