For RATING SHIRTS - Click on your Rating Abbreviation below: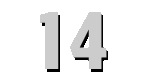 U.S.S. RENDOVA
(AKV-14)


Click to view crew list
USS RENDOVA (AKV-14)
USS Rendova was built at Tacoma, WA, as a class Commencement Bay escort aircraft carrier. In October 1945 after the end of WWII she was commissioned. In the early part of 1945 she held her shakedown exercises. She was pretty much inactive for one year and then became a training ship. From April through July 1948, she carried aircraft from the West Coast to the Panama Canal into the Atlantic continuing on to Turkey.
She returned to the U.S. through the Suez Canal, Indian Ocean, Persian Gulf and the Pacific Ocean. During the end of 1948 through 1949, Rendova made two more trips to the Far East. During that time she also carried on training operations. She was decommissioned in January 1950 and became a part of the Pacific Reserve Fleet.
Rendova was recommissioned in January 1951 due to the Korean War. From July to December she was sent to Korean waters, spending most of her time in the Yellow Sea. She had close air support from a Marine Corps fighter squadron. She also served other missions while there. After Korean service, she became an anti-submarine and training war ship. After taking part in nuclear weapons testing in the Marshall Islands in 1952, she sailed her final Western Pacific cruise in 1954.
Rendova was decommissioned in June 1955, stricken from the Navy List in April 1971 and scrapped in 1972.
AKV-14 Deployments - Major Events
AKV-14 General Specifications