For RATING SHIRTS - Click on your Rating Abbreviation below: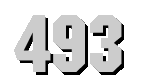 U.S.S. STALWART
(MSO-493)


Click to view crew list
USS STALWART (MSO-493) - an Aggressive-class minesweeper
In Commission 1957 to 1966
MSO-493 Deployments - Major Events
MSO-493 General Specifications
Complement: 74 Officers and Enlisted
Displacement: 775 tons
Length: 172 feet
Beam: 36 feet
Draft: 10 feet
Flank Speed: 15 knots
USS STALWART (MSO-493)
The second Stalwart (MSO-493) ex-AM-493 was laid down on 22 June 1954 by Broward Marine Shipbuilding Co. Inc. Fort Lauderdale Fla. launched on 3 December 1955; sponsored by Mrs. Dante B. Fascelli; and commissioned on 23 April 1957 Lt. Comdr. E. F. McCarton in command.
Stalwart was assigned to Mine Force Atlantic Fleet and Charleston S.C. was designated her home port. She held her shakedown cruise in the Guantanamo Bay area during June and July. She entered the Charleston Navy Yard for an extensive overhaul period that was completed in February 1958 which made her at that time the most modern minesweeper in the Atlantic Fleet.
Stalwart was deployed to the 6th Fleet from July to December to support American military forces during the Lebanon crisis. She was overhauled again from February to May 1959 after which she participated in various fleet exercises. In August she was awarded the Battle Efficiency "E" for excellence in the performance of her assigned duties. In March and April 1960 Stalwart was selected to perform special project work for the evaluation of new mine hunting techniques with the Operational Test and Evaluation Force at Key West Fla. In May the minesweeper participated in amphibious exercises in the Caribbean and again from August to November. She was awarded the minesweeping "M" in August for excellence in minesweeping proficiency.
In February 1961 Stalwart completed an overhaul and after refresher training participated in a joint United States-Canadian exercise off South Carolina. In June she deployed to the Dominican Republic for fleet exercises and then held a midshipman training cruise to the Caribbean. Stalwart deployed to the 6th Fleet from September 1961 to 24 March 1962. She operated out of her home port until 29 May 1963 when her division Mine Division 44 was deployed to the Caribbean for four and one-half months and returned to Charleston on 18 October.
Stalwart resumed her normal routine until 28 March 1966 when her division was again deployed to the Caribbean. She was moored to the east side of the tender pier at San Juan Puerto Rico on 25 June when a fire broke out in her machinery space. Although the crew fought the fire for about nine hours the ship capsized and sank. Stalwart was refloated by Escape (ARS-6) and Hoist (ARS-40) on 17 July and towed back to Charleston by Salinan (ATF-161) on 23 November. She was placed out of commission on 24 August 1966 and her name was struck from the Navy list on 1 March 1967. Stalwart was subsequently scrapped.