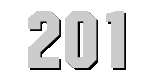 U.S.S. SHRIKE
(MSC-201)

SWEEPING GUARDIAN
Click to view crew list
USS SHRIKE (MSC-201) - a Redwing-class minesweeper
In Commission 1955 to 1968
MSC-201 Deployments - Major Events
MSC-201 General Specifications
Class: Redwing-class minesweeper
Complement: 40 Officers and Enlisted
Displacement: 412 tons
Length: 145 feet
Beam: 28 feet
Draft: 12 feet
Final Disposition: Scrapped April 1978
USS SHRIKE (MSC-201)
MSC-201 was laid down on 1 September 1953 by Tampa Marine Co. Tampa Fla.; launched on 21 July 1954; sponsored by Mrs. A. John Miller and commissioned on 21 March 1955 Lt. (j.g) W. E. O'Leary in command. Shrike was originally laid down as AMS-201 but her classification was changed to MSC-201 on 7 February 1955.
Shrike sailed from Tampa on 2 April for Charleston S.C. arriving there on 5 April. From 15 May to 24 June she conducted shakedown training at Key West Fla. She returned to Charleston on 26 June. For the remainder of the year the minesweeper operated between Charleston and Key West as a unit of Mine Squadron 4. Shrike was assigned to the Mine Force Atlantic Fleet and the operational control of Commander Operational Test and Evaluation Force Atlantic Fleet with her homeport at Key West. The minesweeper operated out of that port until 30 June 1965. During these years the ship conducted local operations conducted experiments with new equipment evaluated new type mines and provided services for the missile testing facility at Cape Canaveral. In November 1963 her evaluation testing was interrupted when she was deployed to locate and assist in the salvage of a downed U-2 aircraft in Florida Bay.
On 30 June 1965 Shrike's homeport was changed to Charleston; she was assigned to Mine Division 42 and her status was changed from an experimental ship to a sweeper in the mine force. She conducted operations from Charleston for the next three years which took her as far north as Newport R.I. as far south as the Caribbean and one trip to New Orleans.
On 27 September 1968 Shrike was decommissioned at Wilmington N.C. and became a Naval Reserve Training Ship for the 6th Naval District. As of August 1974 the minesweeper is still assigned to the Naval Reserve Force and berthed at Wilmington N.C.


[Note: The above USS SHRIKE (MSC-201) history may or may not contain text provided by crew members of the USS SHRIKE (MSC-201) or by other non-crew members and text from the Dictionary of American Naval Fighting Ships]