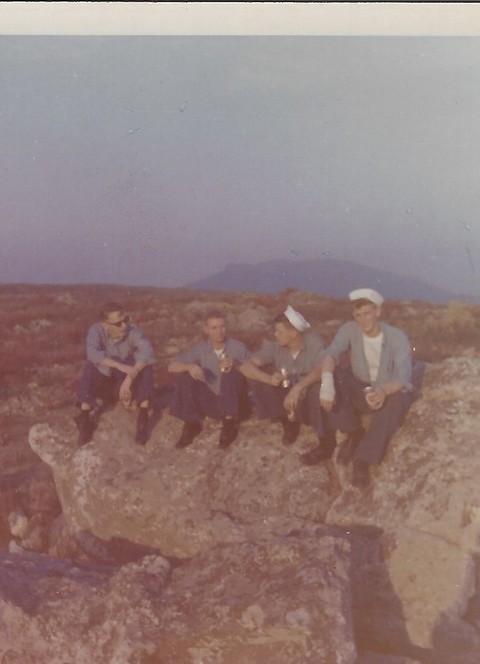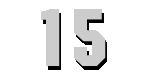 U.S.S. SHADWELL
(LSD-15)

PRESS ON REGARDLESS
Click to view crew list
USS SHADWELL (LSD-15) - a Casa Grande-class dock landing ship
In Commission 1944 to 1947
LSD-15 Deployments - Major Events
Add a LSD-15 Shellback Initiation
Add a LSD-15 Deployment - Major Event
Month
Year
to
Month
Year
Deployment / Event
DEC
1941
-
JAN
2009
Dec. 2017, the USS Shadwell is being prepared to be scraped
JAN
1944
-
Keel Date: 17 JAN 1944
at Newport News Shipbuilding & Drydock Co. Newport News VA
MAY
1944
-
Launch Date: 24 MAY 1944
JUL
1944
-
Commissioned: 24 JUL 1944
OCT
1944
-
Shellback Initiation - 15 OCT 1944 - Pacific Ocean
SEP
1950
-
SEP
1950
Recommisioned
MAY
1951
-
SEP
1951
Blue Nose - Arctic Circle
MAY
1951
-
SEP
1951
Artic Circle
JAN
1952
-
JAN
1955
Antarctic Circle
AUG
1952
-
SEP
1953
Newfoundland
MAY
1955
-
Shellback Initiation - 15 MAY 1955 - Atlantic Ocean
MAY
1957
-
SEP
1957
Mediterranean
JUL
1958
-
JAN
1959
Dry Dock
MAR
1959
-
APR
1960
LST 15 Estanbul Turkey. Carry President Eisenhouwers Copters
MAR
1961
-
OCT
1961
Mediterranean
JUN
1961
-
SEP
1961
Caribbean
OCT
1961
-
JAN
1962
Dry Dock
MAY
1962
-
OCT
1962
Mediterranean
OCT
1962
-
OCT
1962
Cuban Missle Blockade
NOV
1962
-
DEC
1962
Cuban Missle Blockade
SEP
1963
-
FEB
1964
Mediterranean
JUN
1964
-
JUN
1964
Dry Dock
SEP
1964
-
OCT
1964
Operation Steelpike One
OCT
1964
-
MAR
1965
Mediterranean
APR
1965
-
JUL
1965
Dominican Republic
MAR
1966
-
JUL
1966
Mediterranean
APR
1967
-
AUG
1967
Mediterranean
MAR
1968
-
NOV
1968
Mediterranean
MAR
1969
-
OCT
1969
Mediterranean
MAR
1970
-
Decommissioned: 9 MAR 1970
NOV
1988
-
DEC
2009
Fire Research Detachment Little Sands Island Moble Bay Al.
LSD-15 General Specifications
Class: Casa Grande-class dock landing ship
Complement: 326 Officers and Enlisted
Displacement: 4490 tons
Length: 457 feet 9 inches
Beam: 72 feet 2 inches
Draft: 18 feet
Final Disposition: U.S Naval Reserve firefighting training ship Mobile Bay Mobile Alabama
USS SHADWELL (LSD-15)
Initially named Tomahawk then renamed Waterway upon assignment to the United Kingdom LSD-15 was reassigned back to the United States and named Shadwell. She was laid down on 17 January 1944 by the Newport News Shipbuilding and Drydock Co. at Newport News Va.; launched on 24 May 1944; sponsored by Miss Mary Greenman; and commissioned on 24 July 1944 Lt. Comdr. William K. Brooks in command.

After shakedown Shadwell sailed from Hampton Roads on 26 August 1944. She transited the Panama Canal on 1 September and headed for San Diego where she laid over for a docking period. After almost a month at San Diego she departed on 2 Octoher to join the Pacific Fleet. Upon arrival Shadwell was employed in the transportation of heavy amphibious equipment between the islands of the southern Pacific. During this time she visited Tulagi and Guadalcanal in the Solomons Espiritu Santo on the New Hebrides Manus in the Admiralties and Hollandia and Aitape on New Guinea.

On 28 December 1944 Shadwell embarked elements of the 1060th Engineer Battalion United States Army and sailed from New Guinea with Task Force 78. Though her convoy came under continual submarine surface and air attack so efficient were the screening units that Shadwell's guns remained silent throughout the entire voyage to Lingayen Gulf Luzon P.I. However on 9 January 1945 (Lingayen D-day) Shadwell's gunners proved their worth by splashing a Zeke. Shadwell returned immediately to the staging area at Hollandia New Guinea embarked additional troops of the 1060th Army Engineers then departed for Leyte P.I. At Leyte she joined Task Group 78.8 which soon made for Lingayen.

On the evening of 24 January 1945 the task group was sailing south of Siquijor Island in the Philippines when it was attacked by three torpedo bombers. Two were splashed bv the convoy's combat air patrol but the third escaped into the darkness. It soon returned swooping down from the hills on the island and pressed home its attack. The convoy's antiaircraft guns brought the enemy down but not before he was able to release his torpedo. The air-dropped "fish" struck Shadwell just forward of amidships on the starboard side tearing a hole in her bottom 60 feet wide. The landing ship was taking water badly and soon began to sink. The convoy steamed on while two destroyers stood by to evacuate her crew if necessary. Shadwell's crew worked frantically to save their sinking ship and by morning their efforts were rewarded. Shadwell was steaming under her own power steering for Leyte by trick wheel. Of the more than 500 men aboard Shadwell at the time there were no fatalities and only three casualties all only slightly injured.

Temporary repairs were made at Leyte and when she was deemed seaworthy Shadwell steamed on to Manus in the Admiralty Isiands. There she went into drydock and underwent further temporary repairs before crossing the Pacific for permanent repairs. On 4 May she reached Bremerton Wash. and entered the Navy Yard. Just over two months later she departed the yard to rejoin the fleet sailing on 11 July. She stopped over at San Francisco Calif. on the 14th and 15th fueled and took on ballast then set course for Hawaii. On 23 July she anchored in Maalaea Bay off Maui and the next day shifted to Pearl Harbor. On the 28th Shadwell set sail for the western Pacific specifically Eniwetok Atoll in the Marshalls. She arrived there on 6 August and departed on the following day bound for Samar in the Philippines. En route to Samar she was diverted twice first to Saipan then to Guam where she arrived on 13 August. Shadwell departed that same day to join the 3d Fleet and on the 17th two days after the cessation of hostilities she joined TG 30.8. Ten days later the landing ship arrived in Sagami Wan off Tokyo Bav and. two days thereafter moored in the bay itself. Shadwell remained moored at Tokyo through May 1946 operating the boat pool there.

Returning to the United States in mid-1946 Shadwell underwent preinactivation overhaul and on 10 July 1947 was placed out of commission in reserve. She was berthed at Orange Tex. as a unit of the Atlantic Reserve Fleet.

On 20 September 1950 Shadwell recommissioned at Orange Tex. and she operated for the next five years in the western Atlantic and Caribbean. Ranging as far north as Labrador Greenland and Newfoundland Shadwell participated in several Arctic circle expeditions and exercises including "Bluejay" and "Convex" in 1951 and "Pinetree" in 1953. The remainder of her time was spent along the eastern seaboard and in the Caribbean.

In 1956. after one Caribbean operation Shadwell departed Norfolk for a tour of duty with the 6th Fleet in the Mediterranean. Thus she began a schedule of deployments alternating Atlantic-Caribbean duty with cruises in the Mediterranean which lasted until she was decommissioned in 1971.

Ten times during the intervening 15 years Shadwell cruised the "middle sea" and visited its ports of call. In 1959 Shadwell became the first helicopter-carrying dock landing ship. In 1961 she underwent Fleet Rehabilitation and Modernization (FRAM) overhaul. She was in the Atlantic supporting the Cuban quarantine in October 1962. In February 1964. she participated in the amphibious exercise "Quick Kick V" on the coast of South Carolina. Seven months later during the passage to her sixth Mediterranean deployment Shadwell took part in Operation "Steel Pike" executed off the coast of Spain. In January 1968 she was in the Caribbean engaged in Operation "Spring Board."

During August 1968 Shadwell departed the Mediterranean after a five-month deployment. She entered Little Creek Va. on the 19th to begin inactivation overhaul. Eight months later on 9 March 1970 she was placed out of commission in reserve. On 9 September Shadwell was transferred to the James River Va. group of the National Defense Reserve Fleet. Through 1974 she remains berthed at James River.


[Note: The above USS SHADWELL (LSD-15) history may or may not contain text provided by crew members of the USS SHADWELL (LSD-15) or by other non-crew members and text from the Dictionary of American Naval Fighting Ships]