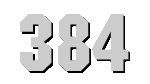 U.S.S. RHODES
(DE-384)

THE EYES AND EARS OF THE NAVY
Click to view crew list
USS RHODES (DE-384) - an Edsall-class destroyer escort
In Commission 1943 to 1963
DE-384 Deployments - Major Events
Add a DE-384 Shellback Initiation
Add a DE-384 Deployment - Major Event
Month
Year
to
Month
Year
Deployment / Event
APR
1943
-
Keel Date: 19 APR 1943
at Brown Shipbuilding Houston Texas
JUN
1943
-
Launch Date: 29 JUN 1943
OCT
1943
-
Commissioned: 25 OCT 1943
AUG
1955
-
AUG
1955
Recommisioning
MAY
1960
-
OCT
1960
North Atlantic
NOV
1961
-
FEB
1962
North Atlantic
OCT
1962
-
OCT
1962
Cuban Missle Blockade
JUL
1963
-
Decommissioned: 10 JUL 1963
DE-384 General Specifications
Class: Edsall-class destroyer escort
Named for: Allison Phidel Rhodes
Complement: 8 Officers and 201 Enlisted
Displacement: 1253 tons
Length: 306 feet
Beam: 36.58 feet
Flank Speed: 21 knots
Range: 9 100 Nautical Miles
Final Disposition:Sold for scrapping 12 March 1975
USS RHODES (DE-384)
Rhodes (DE-384) was laid down by the Brown Shipbuilding Co. Houston Tex. 19 April 1943; launched 29 June 1943; sponsored by Mrs. C. E. Rhodes mother of Lieutenant (junior grade) Rhodes; and commissioned 25 October 1943 Lt. Comdr. E. A. Coffin USCG in command.
Following shakedown off Bermuda Rhodes manned by a Coast Guard crew and assigned to CortDiv 23 steamed to Norfolk thence to New York to escort a convoy back to Norfolk. Returning to Norfolk 2 January 1944 she served as a training ship for prospective destroyer escort crews until the 13th then sailed east escorting convoy UGS-30 to Gibraltar where ships of the Royal Navy relieved CortDiv 23. Returning 23 February she departed Norfolk 13 March for Bizerte escorting the 98-ship convoy UGS-36. Two days out of Bizerte 1 April the convoy was attacked by German bombers and torpedo planes. In the quarter-hour engagement the escorts and naval guncrews spashed five of the Luftwaffe's "eagles" and kept damage to the "prey" to one cargo ship which was subsequently towed to Oran. On the 3d the convoy reached Lake Bizerte and on the 11th got underway for New York arriving 2 May.
Availability and exercises at Casco Bay preceded another convoy run to Bizerte where Allied forces were gathering to push further into Axis controlled Europe. Rhodes completed that run at Boston 11 July and after availability shifted to the North Atlantic sealanes escorting six convoys to the United Kingdom and France during the remainder of the war in Europe.
After V-E day Rhodes was transferred with her division to the Pacific. Transiting the Panama Canal in mid-June 1945 she sailed north arriving at Adak 8 July and reporting to Commander Alaskan Sea Frontier for duty as an escort and air-sea rescue vessel. Detached a week later and temporarily assigned to TF 92 she escorted that fleet's service group during antishipping strikes in the Sea of Okhotsk and the bombardment of the Kuriles (15-21 July). Then resuming operations for the Alaskan Sea Frontier she remained in the Aleutians until mid-November when she sailed for Okinawa. Arriving at Buckner Bay 25 November she joined the 7th Fleet and in December got underway for Tsingtao where she supported occupation troops until 11 February 1946. She then sailed for the east coast of the United States.
Rhodes retransited the Panama Canal 19 March and arrived at Charleston to begin inactivation on the 25th. Assigned to the Florida Group Atlantic Reserve Fleet she moved south in April and decommissioned 13 June 1946.
Rhodes remained berthed at Mayport until 24 July 1954 when she got underway for Norfolk to begin conversion to a radar picket escort ship. Reclassified DER-384 1 December 1954 she recommissioned 1 August 1955 and on 12 September reported for duty in the Atlantic Fleet.
Assigned to CortRon 18 Rhodes conducted exercises in the Caribbean until late November then returned to Norfolk where she remained into the new year 1956. Then sailing north she arrived at Newport her homeport 10 January and commenced 8 years of service on the Atlantic Barrier Patrol the seaward extension of the DEW Line. During that period she served on various stations from Argentia to the Azores interspersing such duty with exercises and operations in the Caribbean including in October-November 1962 participation in the Cuban Quarantine. In 1963 Rhodes was again ordered inactivated and in April she steamed to Philadelphia to begin preparations. Decommissioned 10 July 1963 she remains at Philadelphia into 1974 berthed there as a unit of the Atlantic Reserve Fleet.
Rhodes earned one battle star during World War II.