For RATING SHIRTS - Click on your Rating Abbreviation below:
Click on your Rating abbreviation above: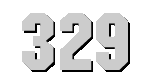 U.S.S. KRETCHMER
(DE-329)

THERE WHEN NEEDED
Click to view crew list
USS KRETCHMER (DE-329) - an Edsall-class destroyer escort
In Commission 1943 to 1973
DE-329 Deployments - Major Events
Add a DE-329 Shellback Initiation
Add a DE-329 Deployment - Major Event
Month
Year
to
Month
Year
Deployment / Event
JUN
1943
-
Keel Date: 28 JUN 1943
at Consolidated Steel Corporation Orange TX
AUG
1943
-
Launch Date: 31 AUG 1943
DEC
1943
-
Commissioned: 13 DEC 1943
OCT
1962
-
OCT
1962
Cuban Missle Blockade
JAN
1964
-
JUL
1967
vietnam
JUN
1964
-
JUL
1967
West Pac-Viet Nam
AUG
1964
-
Shellback Initiation - 27 AUG 1964 - Pacific Ocean
JUL
1967
-
Shellback Initiation - 10 JUL 1967 - Pacific Ocean
MAY
1972
-
NOV
1972
Blue Nose - Arctic Circle
OCT
1973
-
Decommissioned: 1 OCT 1973
DE-329 General Specifications
Class: Edsall-class destroyer escort
Complement: 8 Officers and 201 Enlisted
Displacement: 1253 tons
Length: 306 feet
Beam: 36.58 feet
Draft: 10 feet 4 in
Range: 9 100 Nautical Miles
Final Disposition: Sold for scrapping 14 May 1974
USS KRETCHMER (DE-329)
KRETCHMER (DE-329) was laid down 28 June 1943 by Consolidated Steel Corp. Orange Tex.; launched 31 August 1943; sponsored by Miss Betty Kretchmer sister of Ens. Kretchmer; and commissioned 13 December 1943 Lt. R. C. Wing in command.
After a Bermuda shakedown KRETCHMER departed Charleston S.C. 15 February 1944 for operations in the Caribbean. Based at Port-au-Spain Trinidad she escorted convoys to Cuba and Bermuda until sailing for Key West 2 May. Assigned to an air wing training detachment KRETCHMER operated with torpedo bombers for 3 weeks before departing Charleston 8 June escorting a convoy to Europe. Sailing via Curacao D.W.I. KRETCHMER screened shipping bound for Naples in preparation for the assaults on southern France. After returning to the United States 16 July the escort ship made one more cruise to Naples during the summer.
Between 20 September 1944 and 27 April 1945 KRETCHMER sailed as escort to five convoys from New York to United Kingdom ports. After victory in Europe she prepared for Pacific Fleet duty arriving Pearl Harbor 5 July. Clearing Pearl Harbor 1 August KRETCHMER was en route to the Philippines when hostilities stopped-14 August.
Serving in the Far East until 1 April 1946 the destroyer escort engaged in occupation and repatriation operations including the evacuation of Allied prisoners of war from Formosa during September 1945. KRETCHMER also served on escort duty mine patrol and mail runs between Chinese ports. Departing Hong Kong 1 April 1946 she returned home by way of the Indian Ocean and Mediterranean Sea arriving Charleston S.C. 29 May. KRETCHMER decommissioned at Green Cove Springs Fla. 20 September 1946.
After extensive conversion KRETCHMER was recommissioned as DER-329 on 22 September 1956 Lt. Comdr. C. P. Fadeley in command. After shakedown in the Caribbean the radar picket arrived at Boston 18 December to commence operations in the Northern Radar Barrier. Based at Newport R.I. from 1957 to 1962 she remained on picket duty making regular patrols to provide early warning to the continental air defense systems. KRETCHMER also made cruises to northern Europe in 1958 1961 and 1962 and in August 1961 rescued six men from foundered Icelandic fishing vessel SLEIPNIR.
In the aftermath of the Cuban missile crises KRETCHMER departed Newport 23 November 1962 for picket duty off the southern coast of the United States. While operating as plane guard and antisubmarine carrier ESSEX (CVS-9) in Key West waters KRETCHMER rescued two shrimp fishermen from disabled fishing vessel ALA after they had been fired upon by Cuban "Mig" aircraft. 0n 21 February 1963 while KRETCHMER was guarding ALA a Mig-17 made four passes at the disabled fishing craft before turning tail ahead of U.S. Marine aircraft.
KRETCHMER continued picket and training operations in the Atlantic until 21 May 1965 when she entered Boston Naval Shipyard for overhaul prior to deployment in the western Pacific. The ship departed Newport R.I. for Guam arriving 2 August after a stopover at Pearl Harbor. One month later KRETCHMER joined other vessels off the South Vietnam coast in Operation "Market Time " keeping coastal traffic under surveillance to prevent the shipment of Communist arms and supply to South Vietnam by sea. Her motor whaleboat came under heavy small arms fire during a roundup operation in November. No American casualties resulted and KRETCHMER's search party seized a large number of suspected guerrilla infiltrators.
By the end of a year of patrol the ship had investigated some 17 000 contacts and boarded over 1 000 small craft. On 10 December KRETCHMER steamed into Apra Harbor Guam where she remained until her departure 22 February 1966 for a 7 1/2 month deployment with the 7th Fleet. She continued "Market Time" patrol off the northwest coast of Vietnam and provided gunfire support for the Marines and Army ashore. She left Subic Bay 29 September for her homeport Guam where she remained through part of October. KRETCHMER then departed for further radar picket escort duties off Vietnam through 1966 into 1967. Her continued presence on the South China seacoasts delineates the commitment of the United States to the preservation of the independence of South Vietnam.
Stricken from the Navy Register on 30 September 1973 KRETCHMER was sold on 14 May 1974.


[Note: The above USS KRETCHMER (DE-329) history may or may not contain text provided by crew members of the USS KRETCHMER (DE-329) or by other non-crew members and text from the Dictionary of American Naval Fighting Ships]