For RATING SHIRTS - Click on your Rating Abbreviation below: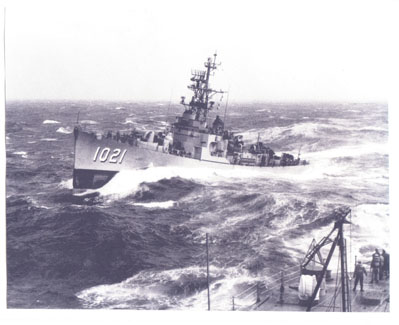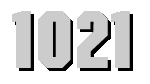 U.S.S. COURTNEY
(DE-1021)

BOLD ATTACK
Click to view crew list
USS COURTNEY (DE-1021) - a Dealey-class destroyer escort
In Commission 1956 to 1973
DE-1021 Deployments - Major Events
Add a DE-1021 Shellback Initiation
Add a DE-1021 Deployment - Major Event
Month
Year
to
Month
Year
Deployment / Event
SEP
1954
-
Keel Date: 2 SEP 1954
at Defoe Shipbuilding Company Bay City MI
NOV
1955
-
Launch Date: 2 NOV 1955
SEP
1956
-
Commissioned: 24 SEP 1956
MAY
1958
-
MAY
1958
Blue Nose - Arctic Circle
AUG
1958
-
Shellback Initiation - 16 AUG 1958 - Atlantic Ocean
AUG
1958
-
SEP
1958
Shellback Initiation
AUG
1961
-
DEC
1961
UNITAS
SEP
1961
-
Shellback Initiation - 4 SEP 1961 - Atlantic Ocean
SEP
1961
-
Shellback Initiation - 4 SEP 1961 - Pacific Ocean
OCT
1962
-
OCT
1962
Cuban Missle Blockade
AUG
1963
-
Shellback Initiation - 26 AUG 1963 - Atlantic Ocean
JAN
1967
-
APR
1967
Mediterranean
JAN
1968
-
JUN
1968
Blue Nose - Arctic Circle
DEC
1970
-
DEC
1972
Mediterranean
DE-1021 General Specifications
Class: Dealey-class destroyer escort
Named for: Henry A. Courtney
Complement: 170 Officers and Enlisted
Displacement: 1877 tons
Length: 314 feet 6 inches
Beam: 36 feet 9 inches
Flank Speed: 27 knots
Range: 6 000 Nautical Miles
Final Disposition:Sold for scrap 17 June 1974
USS COURTNEY (DE-1021)
Courtney (DE 1021) was launched 2 November 1955 by Defoe Shipbuilding Co. Bay City Mich.; sponsored by Mrs. H. A. Courtney ; commissioned 24 September 1956 Lieutenant Commander C. W. Coe in command; and reported to the Atlantic Fleet.
Joining Escort Squadron 10 at Newport R.I. 26 April 1957 Courtney operated from that port exercising in antisubmarine warfare and convoy escort techniques in the British West Indies until 3 September. She arrived at Milford Haven Wales 14 September for maneuvers with ships of other NATO navies in the Irish Sea visiting Plymouth England and Brest France before returning to Newport 21 October 1957 to resume local operations. She took part in hunter-killer exercises off North Carolina and in convoy exercises extending into the waters off Florida.
Courtney sailed from Newport 1 April 1958 and called at Reykjavik Iceland on the way to Bodo Norway to conduct exercises with ships of the Norwegian Navy. She put in to Antwerp Belgium and Argentia Newfoundland and returned to Newport 14 May. From 7 August to 30 September she cruised in the Atlantic with her squadron on convoy escort and screening duties visiting Rio de Janeiro Brazil from 15 to 19 September. Again cruising to South American waters from February through March 1959 she called at ports in Colombia Ecuador Peru and Chile and exercised with ships of the Colombian and Peruvian navies. NATO exercises in August and September 1959 found her calling in Newfoundland Northern Ireland England and Portugal. Through the first half of 1960 she cruised along the east coast on a variety of exercises including an amphibious operation with Marines on the coast of North Carolina.
From August through December Courtney participated in Operation "Unitas " the combined antisubmarine training cruise of the American nations.


[Note: The above USS COURTNEY (DE-1021) history may or may not contain text provided by crew members of the USS COURTNEY (DE-1021) or by other non-crew members and text from the Dictionary of American Naval Fighting Ships]