For RATING SHIRTS - Click on your Rating Abbreviation below: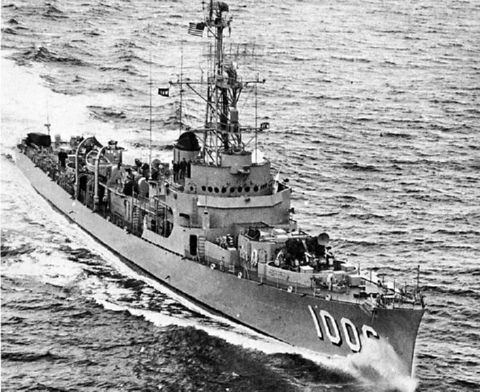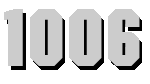 U.S.S. DEALEY
(DE-1006)


Click to view crew list
USS DEALY (DE-1006) - a Dealey-class destroyer escort
In Commission 1954 to 1972
DE-1006 Deployments - Major Events
Add a DE-1006 Shellback Initiation
Add a DE-1006 Deployment - Major Event
Month
Year
to
Month
Year
Deployment / Event
DEC
1952
-
Keel Date: 15 DEC 1952
at Bath Iron Works Bath ME
NOV
1953
-
Launch Date: 8 NOV 1953
JUN
1954
-
Commissioned: 3 JUN 1954
FEB
1957
-
Shellback Initiation - 15 FEB 1957 - Atlantic Ocean
MAY
1958
-
OCT
1958
Mediterranean
FEB
1959
-
Shellback Initiation - 26 FEB 1959 - Pacific Ocean
FEB
1959
-
Shellback Initiation - 26 FEB 1959 - Pacific Ocean
OCT
1962
-
NOV
1962
Cuban Missle Blockade
JAN
1969
-
MAY
1971
North Atlantic
NOV
1971
-
DEC
1971
Caribbean
JUL
1972
-
Decommissioned: 28 JUL 1972
DE-1006 General Specifications
Class: Dealey-class destroyer escort
Named for: Samuel David Dealey
Complement: 170 Officers and Enlisted
Displacement: 1270 tons
Length: 314 feet 6 inches
Beam: 36 feet 9 inches
Flank Speed: 25 knots
Final Disposition: Transferred to Uruguay
USS DEALY (DE-1006)
Dealey (DE-1006) was launched 8 November 1953 by Bath Iron Works Corp. Bath Maine; sponsored by Mrs. Samuel D. Dealey widow of Commander Dealey; and commissioned 3 June 1954 Lieutenant Commander R. H. Rossell in command.
Homeported at Newport Dealey sailed on local exercises cruised to Key West Fla. to serve with the Fleet Sonar School and joined in convoy exercises in the Caribbean during her first 2½ years of service.
On 4 January 1957 she sailed from Newport for a South American cruise returning 21 March for exercises off the Atlantic coast. NATO exercises in the Irish Sea in September and October took her to Plymouth England and Brest and Cherbourg France.
On 12 May 1958 Dealey sailed for the Mediterranean as flagship of Commander Escort Squadron 10 screening Wasp (CV-18) to her duty with the 6th Fleet. She patrolled the eastern Mediterranean during the Lebanon crisis and returned to Newport 7 October.
On 3 February 1959 she put to sea for Guantanamo Bay and after exercises there sailed through the Panama Canal for calls at Buenaventura Colombia; Salinas Ecuador; Talara and Callao Peru; and Valparaiso and Antofagasta Chile. During this cruise she exercised with the navies of all four countries. She returned to Newport 20 April and sailed on NATO exercises calling at Londonderry Northern Ireland; Greenwich England; and Lisbon Portugal before returning to Newport 11 October. She operated in the Narragansett Bay area for the remainder of 1959.
Dealey continued these operations plus a cruise to the Caribbean and an amphibious exercise off the Virginia and North Carolina coasts until 20 June 1960 when she began a short overhaul at the New York Naval Shipyard. Returning to Newport on 22 July the escort prepared for distant duty. On 22 August she sailed for exercises in the Caribbean and continued on a voyage around South America. After visits to Trinidad Venezuela and Colombia Dealey sailed through the Panama Canal down the coast of South America calling in Ecuador Peru and Chile transited the Straits of Magellan and turned northward visiting Argentina Uruguay Brazil and Trinidad. On 13 December Dealey arrived home in Newport where she passed the remainder of the year.


[Note: The above USS DEALY (DE-1006) history may or may not contain text provided by crew members of the USS DEALY (DE-1006) or by other non-crew members and text from the Dictionary of American Naval Fighting Ships]