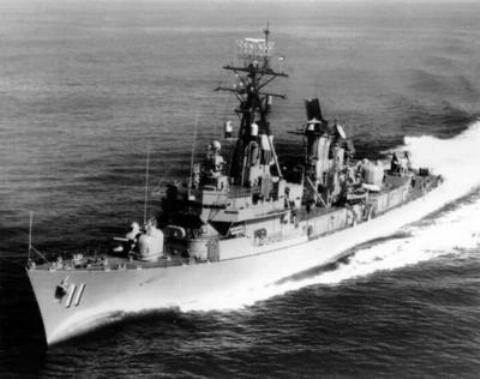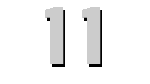 U.S.S. SELLERS
(DDG-11)

GUARDIAN OF FREEDOM
Click to view crew list
USS SELLERS (DDG-11) - a Charles F. Adams-class guided missle destroyer
In Commission 1961 to 1989
DDG-11 Deployments - Major Events
Add a DDG-11 Shellback Initiation
Add a DDG-11 Deployment - Major Event
Month
Year
to
Month
Year
Deployment / Event
AUG
1959
-
Keel Date: 3 AUG 1959
at Bath Iron Works Bath ME
SEP
1960
-
Launch Date: 9 SEP 1960
OCT
1961
-
Commissioned: 28 OCT 1961
OCT
1962
-
NOV
1962
Cuban Missle Blockade
OCT
1962
-
OCT
1962
Cuban Missle Blockade
JUN
1963
-
OCT
1963
Mediterranean
NOV
1965
-
APR
1966
Mediterranean
MAY
1967
-
AUG
1967
Mediterranean
JUN
1968
-
AUG
1968
Mediterranean
JUN
1969
-
DEC
1969
Mediterranean
JUL
1969
-
Shellback Initiation - 28 JUL 1969 - Atlantic Ocean
SEP
1972
-
APR
1973
Circumnavigation
OCT
1972
-
Shellback Initiation - 8 OCT 1972 - Atlantic Ocean
OCT
1973
-
APR
1974
Mediterranean
JUL
1974
-
JUL
1974
Caribbean
APR
1975
-
JUL
1975
Guantanamo Bay
JAN
1976
-
JUL
1976
Mediterranean
SEP
1976
-
NOV
1976
North Atlantic
JUL
1977
-
Shellback Initiation - 30 JUL 1977 - Indian Ocean
JUL
1977
-
Shellback Initiation - 30 JUL 1977 - Indian Ocean
AUG
1977
-
Shellback Initiation - 7 AUG 1977 - Indian Ocean
APR
1980
-
SEP
1980
Standing Naval Forces Atlantic (SNFL)
APR
1980
-
SEP
1980
Blue Nose - Arctic Circle
APR
1980
-
SEP
1980
Blue Nose - Arctic Circle
APR
1981
-
OCT
1981
Mediterranean-Indian Ocean-Persian Gulf
JAN
1982
-
JUL
1982
Standing Naval Force Atlantic
JAN
1984
-
DEC
1984
Mediterranean-Indian Ocean-Persian Gulf
JAN
1986
-
FEB
1986
Guantanamo Bay
MAY
1986
-
NOV
1986
Mediterranean
JUN
1986
-
NOV
1986
Guantanamo Bay
AUG
1987
-
OCT
1987
Guantanamo Bay
DEC
1988
-
JUN
1989
Mediterranean
OCT
1989
-
Decommissioned: 31 OCT 1989
DDG-11 General Specifications
Class: Charles F. Adams-class guided missle destroyer
Named for: David F. Sellers
Complement: 24 Officers and 330 Enlisted
Displacement: 3277 tons
Length: 437 feet
Beam: 47 feet
Flank Speed: 33 knots
Range: 4 500 nautical miles
Final Disposition:Sold on 25 July 1995 Disposed of by scrapping dismantling September 15 2004
USS SELLERS (DDG-11)
Sellers (DDG-11) was laid down on 3 August 1959 by Bath Iron Works Corp., Bath, Me.; launched on 9 September 1960; sponsored by Mrs. Hugh Scott; and commissioned on 28 October 1961, Comdr. William R. Johnson in command.


Sellers completed fitting out at Boston on 18 January 1962 and was assigned to Destroyer Squadron (DesRon) 6 with her home port at Charleston, S.C. She operated with DeaRon 6 until 1969 when she was assigned to DesRon 4.


The guided missile destroyer has spent part of each year since June 1963, except 1970, on deployment with the 6th Fleet or on special operations. Into September 1974, Sellers still serves with the Atlantic Fleet.


[Note: The above USS SELLERS (DDG-11) history may, or may not, contain text provided by crew members of the USS SELLERS (DDG-11), or by other non-crew members, and text from the Dictionary of American Naval Fighting Ships]