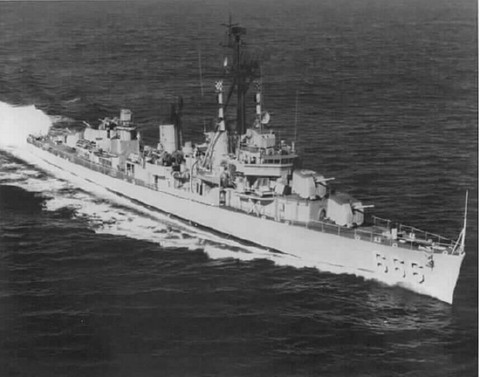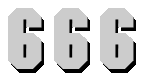 U.S.S. BLACK
(DD-666)

THE GALLIPING GHOST OF THE KOREAN COAST
Click to view crew list
USS BLACK (DD-666) - a Fletcher class destroyer
In Commission 1943 to 1969
DD-666 Deployments - Major Events
Add a DD-666 Shellback Initiation
Add a DD-666 Deployment - Major Event
Month
Year
to
Month
Year
Deployment / Event
NOV
1942
-
Keel Date: 14 NOV 1942
at Federal Shipbuilding and Drydock Company Kearny NJ
MAR
1943
-
Launch Date: 28 MAR 1943
MAY
1943
-
Commissioned: 21 MAY 1943
JAN
1944
-
FEB
1944
Middle Pacific
APR
1944
-
MAY
1944
Saipan invasion
JUL
1944
-
AUG
1944
Capture of Guam
OCT
1944
-
NOV
1944
Leyte Operation
JAN
1953
-
AUG
1953
korean war deplyment around world cruise.
JUN
1953
-
Shellback Initiation - 15 JUN 1953 - Indian Ocean
JUL
1954
-
JUL
1954
Suez Canal
JAN
1958
-
OCT
1958
West Pac
APR
1958
-
Shellback Initiation - 10 APR 1958 - Pacific Ocean
MAR
1963
-
AUG
1964
Sea Trials
JUN
1963
-
DEC
1963
West Pac-Viet Nam
MAY
1964
-
OCT
1964
West Pac-Viet Nam
JUN
1966
-
NOV
1966
West Pac-Viet Nam
AUG
1967
-
FEB
1968
West Pac-Viet Nam
SEP
1967
-
JAN
1968
West Pac-Viet Nam
DEC
1968
-
JUN
1969
West Pac-Viet Nam
JAN
1969
-
AUG
1969
West Pac-Viet Nam
SEP
1969
-
Decommissioned: 26 SEP 1969
DD-666 General Specifications
Class: Fletcher class destroyer
Named for: Hugh David Black
Complement: 329 Officers and Enlisted
Displacement: 2050 tons
Length: 376 feet 6 inches
Beam: 39 feet 8 inches
Flank Speed: 35 knots
Range: 6500 Nautical Miles
Final Disposition:Sold for scrap 17 February 1971
USS BLACK (DD-666)
Black (DD-666) was launched 28 March 1943 by Federal Shipbuilding and Dry Dock Co. Kearny N. J.; sponsored by Mrs. H. D. Black widow of Lieutenant Commander Black; and commissioned 21 May 1943 Lieutenant Commander J. Maginnis in command.
Black proceeded to Pearl Harbor via San Diego and reported for duty 15 November 1943. Shortly thereafter she steamed to Tarawa and was assigned screening duty off Tarawa Lagoon entrance. She continued this duty until 22 January 1944 with occasional diversion as escort for transports to the 180th meridian. On 15 January 1944 she rescued 22 survivors of two downed patrol aircraft 50 miles south of Jaluit.
After seeing her first combat during the invasion of Majuro Atoll Marshall Islands (29 January-8 February 1944) Black rendered fine service in the Aitape and Hollandia New Guinea landings (22 April-7 May); Saipan invasion (11 June 4 July); capture of Guam (21 July-10 August); and Leyte operation (20-21 October and 13-14 November). The destroyer then returned to San Francisco for repairs which lasted until February 1945.
Repairs completed she sailed to Ulithi where upon arrival 13 March she reported to TF 58 for duty. Between 17 March and 30 May Black participated in the 5th and 3rd Fleet raids in support of the Okinawa operation. After a period of rest and upkeep at Leyte Gulf Black took part in the 3rd Fleet operations against Japan (10 July-15 August 1945) which hastened the end of the war.
After the cessation of hostilities Black remained off Japan assisting in the occupation until 1 September when as a unit of TF 72 she departed with the occupation forces for Inchon Korea. She served in the Far Fast on occupation duty until 10 November 1945 when she left Tsingtao China for the United States. Upon arrival Black reported for inactivation and was placed out of commission in reserve 5 August 1946 at Long Beach Calif.
Black was recommissioned 18 July 1951 and reported to the Atlantic Fleet. She participated in type and fleet operations along the eastern seaboard and in the Caribbean until 10 January 1953 when she departed Norfolk for the Pacific via the Panama Canal on a round-the-world cruise. She arrived off the coast of Korea 4 March and two days later commenced harassing fire on the beach. Black continued her Korean operations until 4 June 1953.
On 9 June Black departed for Norfolk via the Suez Canal arriving on the east coast 6 August. Until January 1955 she conducted type training fleet operations and plane guard duties along the east coast and in the Caribbean. In January 1955 Black transferred to the Pacific Fleet arriving at Long Beach 26 January. Since that time she has completed two tours of the western Pacific and has conducted local operations and anti-submarine warfare exercises along the west coast.
Black received six battle stars for her World War II service and two battle stars for service off Korea.


[Note: The above USS BLACK (DD-666) history may or may not contain text provided by crew members of the USS BLACK (DD-666) or by other non-crew members and text from the Dictionary of American Naval Fighting Ships]