For RATING SHIRTS - Click on your Rating Abbreviation below:
Click on your Rating abbreviation above: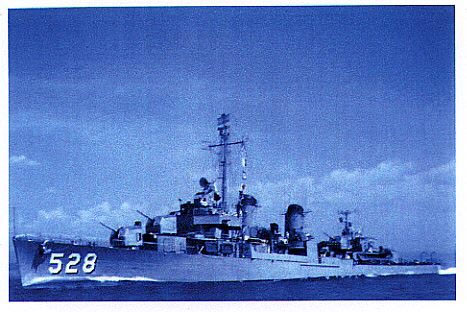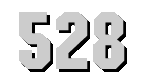 U.S.S. MULLANY
(DD-528)

ELDRO VIRGO
Click to view crew list
USS MULLANY (DD-528) - a Fletcher-class destroyer
In Commission 1943 to 1971
DD-528 Deployments - Major Events
Add a DD-528 Shellback Initiation
Add a DD-528 Deployment - Major Event
Month
Year
to
Month
Year
Deployment / Event
JAN
1942
-
Keel Date: 15 JAN 1942
at Bethlehem Shipbuilding Corporation San Francisco CA
OCT
1942
-
Launch Date: 10 OCT 1942
APR
1943
-
Commissioned: 23 APR 1943
DEC
1943
-
Shellback Initiation - 18 DEC 1943 - Pacific Ocean
APR
1945
-
APR
1945
Hit by kamikaze off Okinawa
JAN
1955
-
JUN
1955
West Pac
DEC
1955
-
JUN
1957
Deployment
DEC
1955
-
MAY
1956
West Pac
APR
1957
-
Shellback Initiation - 20 APR 1957 - Pacific Ocean
APR
1957
-
Shellback Initiation - 4 APR 1957 - Pacific Ocean
JAN
1958
-
AUG
1958
West Pac
JUN
1959
-
JAN
1960
West Pac
OCT
1962
-
OCT
1962
Cuban Missle Blockade
SEP
1963
-
MAR
1964
West Pac
JUN
1965
-
JAN
1966
West Pac-Viet Nam
JAN
1966
-
MAR
1967
West Pac-Viet Nam
OCT
1967
-
OCT
1967
Offshore training ElToro CA Sattiewhite stabs 11 shipmates ju
FEB
1968
-
JUL
1968
West Pac-Viet Nam
JUN
1968
-
Shellback Initiation - 12 JUN 1968 - Pacific Ocean
JAN
1969
-
OCT
1971
Reserve Training Ship
OCT
1971
-
Decommissioned: 6 OCT 1971
DD-528 General Specifications
Class: Fletcher-class destroyer
Named for: James Robert Madison Mullany
Complement: 336 Officers and Enlisted
Displacement: 2050 tons
Length: 376 feet 6 inches
Beam: 39 feet 8 inches
Flank Speed: 35 knots
Range: 6500 Nautical Miles
Final Disposition:Transferred to Taiwan 6 October 1971
USS MULLANY (DD-528)
The second Mullany (DD-528) was originally Beatty (DD-528) but was renamed on 28 May 1941. Laid down 16 January 1942 by Bethlehem Steel Co. Union Plant San Francisco Calif. she was launched 10 October 1942; sponsored by Mrs. Elton W. Grenfell ; and commissioned 23 April 1943 Comdr. Baron J. Mullaney in command.
After shakedown and training off San Diego and escort duty in the Aleutians Mullany joined the 7th Fleet in the southwest pacific in December 1943. Her first action came 2 to 4 March 1944 when she protected minesweepers clearing the approaches to Seeadler Harbor Admiralty Islands prior to the amphibious landings on LOB Negros the island forming the northeastern side of the harbor. Attracting Japanese gunfire Mullany silenced the Japanese harbor defenses with 6-inch fire enabling the minesweepers to complete their vital mission. For the next 2 days Mullany fired to support American troops fighting ashore.
Screening 7th Fleet flagship Wasatch (AGC-9) during the invasion of Leyte Gulf Mullany fired to help drive off nine separate enemy air attacks from 20 to 29 October then sailed for overhaul at San Francisco. After training near Hawaii in January 1946 she Joined TF 64 for the invasion of Iwo Jima to which she escorted troop transports. After firing in the preinvasion bombardment she supported troops landing and fighting ashore hitting caves and machine gun nests on Mount Suribachi 19 February.
An antisubmarine picket guarding the Okinawa invasion force 6 April 1945 Mullany opened fire on a Japanese fighter plane at 1745 as the enemy made a low-level strafing attack aiming at her bridge. A few seconds later the fighter was smoking from numerous hits and veered right crushing in a shower of flaming gasoline between the ship's No. 3 and 4 mounts. Before damage control parties could remove all the wounded from the twisted metal and exploding ammunition the ship's depth charges exploded In the next 20 minutes three more enemy aircraft attacked stricken Mullany. Her forward gunners downed two and drove the other away.
With the bulkhead of one of the magazines and explosion apparently imminent at 1829 Comdr. Albert O. Momm ordered "abandon ship!" Gherardi (DMS-30) stood by to take on survivors while her rescue and assistance team continued to spray water on Mullany In the next hours Purdy (DD-734) came alongside the burning ship and extinguished the flames. Since the expected explosion had been prevented by punctured fuel and water tanks flooding the compartments above the hot magazine Commander Momm took a skeleton crew back aboard at 2300. They succeeded in lighting off one boiler and Mullany limped off on one shaft for Pearl Harbor and San Francisco arriving 29 May. Courage and determination had saved their ship but 21 of her crew were killed nine missing and 36 wounded.
Completely repaired Mullany put to sea 25 September for the Panama Canal and duty with the Atlantic Fleet until decommissioning 14 February 1946 to Join the Reserve Fleet at Charleston S.C. Recommissioned 8 March 1951 Mullany rejoined the Atlantic Fleet and by January 1954 had made three deployments to the Mediterranean to join in the peace-keeping missions of the 6th Fleet.
With her squadron DesRon 18 Mullany departed Newport 31 November 1954 for San Diego where the squadron was redesignated DesRon 21 for service in the Pacific Fleet. In the next 10 years Mullany served eight times in the western Pacific with the 7th Fleet Joining in patrol and training operations essential to the protection of freedom in Asia.
Veteran Mullany returned to combat during her ninth cruise to the coast of Asia screening carrier Independence (CVA-62) in flight operations off Vietnam in 1966 as well as serving as harbor defense ship at Da Nang and in shore bombardment at Qui Nhon. The following year she returned to the coast of Vietnam to seek out and destroy craft moving enemy supplies From 20 to 30 November 1966 she destroyed 28 enemy watercraft and damaged 26 others with her 5-inch guns. She screened Ticonderoga (CVA-14) until sailing for San Diego in March 1967. Following an overhaul at Long Beach Mullany spent the remainder of the year conducting refresher training and local operations off the Coast of California. In February 1968 she once again deployed to the Western Pacific returning in September. Into 1969 Mullany remains at Long Beach undergoing overhaul.
Mullany received seven battle stars for World War II


[Note: The above USS MULLANY (DD-528) history may or may not contain text provided by crew members of the USS MULLANY (DD-528) or by other non-crew members and text from the Dictionary of American Naval Fighting Ships]