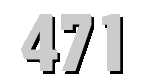 U.S.S. BEALE
(DD-471)

SEEK STRIKE DESTROY
SUBMARINE KILLER
Click to view crew list
USS BEALE (DD-471) - a Fletcher-class destroyer
In Commission 1942 to 1968
DD-471 Deployments - Major Events
Add a DD-471 Shellback Initiation
Add a DD-471 Deployment - Major Event
Month
Year
to
Month
Year
Deployment / Event
DEC
1941
-
Keel Date: 19 DEC 1941
at Bethlehem Shipbuilding Corporation Staten Island
AUG
1942
-
Launch Date: 24 AUG 1942
DEC
1942
-
Commissioned: 23 DEC 1942
JAN
1945
-
JAN
1945
Middle Pacific
JAN
1945
-
NOV
1945
West Pac
MAY
1954
-
OCT
1954
Mediterranean
APR
1957
-
Shellback Initiation - 2 APR 1957 - Indian Ocean
APR
1957
-
Shellback Initiation - 2 APR 1957 - Atlantic Ocean
APR
1961
-
APR
1961
Bay of Pigs Invasion/Desron 28
OCT
1962
-
OCT
1962
Cuban Missle Blockade
NOV
1963
-
MAY
1964
Mediterranean
NOV
1963
-
MAY
1964
Mediterranean
JAN
1965
-
JAN
1966
Mediterranean
JUN
1966
-
DEC
1966
West Pac-Viet Nam
SEP
1968
-
Decommissioned: 30 SEP 1968
DD-471 General Specifications
Class: Fletcher-class destroyer
Named for: Edward Fitzgerald Beale
Complement: 329 Officers and Enlisted
Displacement: 2050 tons
Length: 376 feet 6 inches
Beam: 39 feet 8 inches
Flank Speed: 35 knots
Range: 6500 Nautical Miles
Final Disposition:Sunk as target 24 June 1969
USS BEALE (DD-471)
Reporting to the Pacific Fleet Beale took part in the landings at Cape Gloucester New Britain (2-28 December 1943 and 23 January-1 February 1944) Saidor New Guinea (2--22 January); bombardment of Sio New Guinea (8-January); Admiralty Islands landings (27 February-8 March); bombardment off Wewak New Guinea (1-19 March) Hollandia landings (22 April); Wakde-Toem landings (17 May); Biak landings (27 May-9 June); night destroyer action off Biak (8-9 June); Noemfoor Island landings (2 July); Wewak-Aitape landings (16- 24 July); Cape Sansapor New Guinea landings (30 July); Peleliu Palaus landings (15 September); and invasion of Okinawa (1-24 April 1945). As a fitting climax to her outstanding career she took part in the 3rd Fleet air strikes against the Japanese home islands (26 July-7 August 1945) bringing an end to the war.
Beale remained in the Western Pacific on occupation duty until 80 November 1945. She then returned home and went out of commission in reserve at Charleston Navy Yard 11 April 1946.
Reclassified DDE 471 2 January 1951 she was converted at Boston Naval Shipyard and recommissioned 1 November 1951. Through 1956 Beale has made six Caribbean training cruises and one trip to Halifax Nova Scotia. She also made three tours in the Mediterranean with the 6th Fleet.
Beale received six battle stars tor her World War II service.


[Note: The above USS BEALE (DD-471) history may or may not contain text provided by crew members of the USS BEALE (DD-471) or by other non-crew members and text from the Dictionary of American Naval Fighting Ships]