For RATING SHIRTS - Click on your Rating Abbreviation below: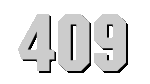 U.S.S. SIMS
(DD-409)


Click to view crew list
DD-409 USS Sims
USS Sims was built at Maine as the lead ship of a class of 1570-ton destroyers, and was commissioned in August 1939. She was used for fleet training, neutrality patrols, and 'short of war' operations for the next 2 ½ years. After that, USS Sims was transferred to the Pacific, right after the December 1941 attack on Pearl Harbor. USS Sims was a part of Task Force 17, which was specifically built around USS Yorktown, a CV aircraft carrier. Sims worked in the South and Central Pacific during early 1942, and was then reassigned to escort and support duties.
In May 1942, USS Sims went on to escort USS Neosho, an oiler, to the attacks on New Guinea. U.S. carriers were maneuvering to confront the Japanese forces in Port Moresby, New Guinea, and she was sent to play a supporting role in the mission. During the early part of the Battle of the Coral Sea, USS Neosho and her escort, USS Sims, were easily found by many enemy planes. Once they were discovered, they were attacked by overwhelming forces from the air. This attack caused USS Sims to sink, and Neosho to be scuttled because the damage was so severe.
DD-409 Deployments - Major Events
DD-409 General Specifications
Class: Sims-class destroyer
Complement: 10 Officers and 182 Enlisted
Displacement: 1570 tons
Length: 348 feet
Beam: 36 feet 1 inches
Draft: 13 feet 4.5 in
Range: 3 660 nautical miles
Final Disposition: Sunk in battle 15 November 1942