For RATING SHIRTS - Click on your Rating Abbreviation below: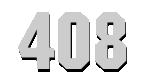 U.S.S. WILSON
(DD-408)

FULL SPEED AHEAD
Click to view crew list
DD-408 USS Wilson
USS Wilson was built at Puget Sound in Bremerton, Washington. She was a 1500-ton Benham class destroyer, and was commissioned in July 1939. She was sent to the West Coast of the Americas through April 1940, when she moved on to Hawaii. In Hawaii, she took part in Fleet Problem XXI, and was then transferred to the Atlantic for escort duty. USS Wilson remained on escort for major fleets going to and from Iceland and the British Isles through mid-1942, when she was returned to the Pacific for other duties.
In the Pacific, USS Wilson escorted USS Wasp as part of a task force, and also provided anti-aircraft and bombardment services during Guadalcanal and Tulagi campaigns. During this time, she rescued survivors from sunken cruisers and was then sent back for an overhaul. In 1943, she found herself back off Guadalcanal and then headed to help with the Russell Islands campaign until November 1943 when she was sent to help with other campaigns in the South Pacific.
USS Wilson was responsible for bombardment at Guam in 1944, and was then sent for another overhaul before being hit by a Kamikaze in 1945, which damaged the ship. Repaired, she returned to the Pacific and took on a few more missions before being decommissioned in August 1946. She was sunk on March 8, 1948 in deep water off Kwajalein.
DD-408 Deployments - Major Events
DD-408 General Specifications
Class: Benham-class destroyer
Named for: Charles Wilson
Complement: 251 Officers and Enlisted
Displacement: 2250 tons
Length: 340 feet 9 inches
Beam: 35 feet 6 inches
Flank Speed: 38 Knots
Range: 6500 Nautical Miles
Final Disposition:Sunk off Kwajalein on 8 March 1948 after atomic testing